I've been an avid reader for quite a long time now. I do have a lot of favorites from the years of reading. But isn't it nice to pay tribute to all those favorites from the past?
Forgotten Favorites was inspired from the original post made by Rachel from A Perfection Called Books (The link to her posts is here) I immediately thought that this is an awesome post to do coz I recalled having a lot of favorites from the past that has been pushed aside by the new books that has been released.
Culling out books to include for this post is no easy task.I actually have 19 books on my initial list which I cut down to 10 – just not to overwhelm you or me. Hi hi. (Just a little disclaimer though, this will be full of YA Books.)
So let's travel back a little to some of my Forgotten Favorite reads:
THAT BOY SERIES by JILLIAN DODD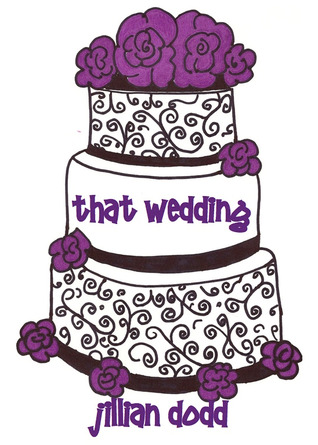 This story probably has one of the longest plot . It started from the childhood of the 3 main protagonists  – their friendship and family. Everything was told in detailed, making the story quite long. I  loved and enjoyed That Boy and That Wedding when I read it back in  2012. I remember being so excited as well for the release of That Baby however there's a long gap between the release of the 2nd book and the last book kinda killing out the initial excitement that I had. In addition to that, I think I kinda outgrew the author's writing that's why the third book didn't make the same impact as the first two books did.
GARDEN SPELLS BY SARAH ADDISON ALLEN
 I love magic in books. I remember reading Garden Spells back in 2011 really at awe with the magical stuffs that happen in the Waverly neighborhood and their apple orchard. I really appreciate how different aspects – from family, loving neighborhood, magic, mystery and romance was mixed here.
THE GHOST AND THE GOTH SERIES BY STACEY KADE
How I missed Alona Dare's wit and Will's snobbishness. This series is pretty unique and entertaining. It's not everyday you get to read a story with a dead protagonist that only the school's "outcast" can see.  I really enjoyed this series' plot including the twists and turns that I still remember from the third book.😉
THERE YOU'LL FIND ME BY JENNY B. JONES
I almost forgot that this book ever existed!!! I actually have a paperback copy of this but a friend from college borrowed it and I just realized now as I was writing this post that my copy was not yet returned..*facepalm*
Anyway, There You'll Find Me is one of the first books that took me traveling to Europe. Though you would feel the sadness and grief on the story, the journey that the main character Finlay goes thru in Ireland with her brother's journal was healing in a way. Add in meeting up a cute guy – Beckett Rush, the story surely did get more interesting. Ahhh. Maybe I'll get to read this again soon.
BETWEEN THE LINES SERIES BY TAMMARA WEBBER
Why do I keep reading books full of Angst and Drama back in 2011-2012? Haha. Between The Lines is probably one of the series that introduced me to angst and drama in all forms. This series brought drama on a different level becasue the characters are young Hollywood Stars and their drama goes out of their film set. And I'm telling you guys, it's kinda messy and full of ANGST.  The first two books are good but I did enjoy most the 3rd book. The Fourth book kinda feel unnecessary for me.
THE CATASTROPHIC HISTORY OF YOU AND ME BY JESS ROTHENBERG
W ell, the main character died becasue her heart broke. Literally. Her heart breaks in two. I was easily lured in by the pretty cover and unique premise. I remember enjoying the different stages of grief represented on this book plus the musical title of each chapters.
This is the 2nd book that involves dead people on this list, I'm beginning to wonder what's with me and stories with dead people in it back in 2012?? Kinda weird Karla.
FIRST COMES LOVE SERIES BY KATIE KACVINSKY
I still think that Katie Kacvinsky is one of the underrated authors out there and this series is also one of the underrated series. I really loved this. I loved how Dylan and Gray are so different from one another yet they  still connect. I love how the first two books left me sad and broken just to bring me back up on the third book. I loved Katie's writing and how the story was constructed. The romance was slow burn and definitely left me wanting for more.
VIRTUOSITY BY JESSICA MARTINEZ
Another underrated novel that I really loved and enjoy a few years back. Virtuosity's plot is as simple as we can get but the author has this certain way that gives the readers an adrenaline rush, throwing plenty of surprises and twists and of course tunes.
TIME BETWEEN SERIES BY TAMMARA IRELAND STONE
Time Between Us feels like the younger version of The Time Travellers Wife for me. I remember being so fascinated by all the time traveling and how the relationship would work when the other can't help but travel in time. This one is definitely one of my top choices for time travel books.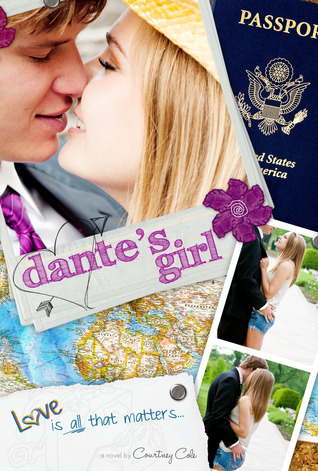 One of the most "kilig" and simple story I've read. There's a certain charm to this novel that would surely capture you from the beginning to the end. It was a pretty enchanting novel and everything about this was swoon-worthy so be prepared to smile the whole time you're reading it.  *wink*
---
So, that's my Top10 Forgotten Favorites. I'm actually feeling a bit nostalgic right now so I might pick up one of these books just to get over this nostalgia that I feel. This was a really fun post to do. Aside from making me appreciate all those old favorite titles, it also made me realize how I grew as a reader with the current favorites that I have now.
You, what are some of your Forgotten Favorite reads?