It feels like it was just last week when I posted my July Anticipated Releases and now and I'm here again, posting a list of books I'm excited about for August. Whew, the days do run by so fast, right?
The list of books I made below is a mixture of YA-Contemporary, Romance and Fantasy. I'm really excited about the variety of books that I've listed. And without further ado, here are my Anticipated Releases for August…
Kissing Max Holden by Katy Upperman
Release Date: 01 August 2017
Jillian and Max are long-time friends. Jillian knew that kissing Max Holden was a terrible idea. Aside from her dad not approving of Max, he also has a girlfriend. But then not kissing Max is easier said than done..
This is one of those hyped up books on twitter and I kinda get excited for it because of the very YA-Contemporary-ish cover but the blurb makes me a bit hesitant in reading it because I hate love triangles. I'm 75% still up into reading this, so might as well just give it a try.
---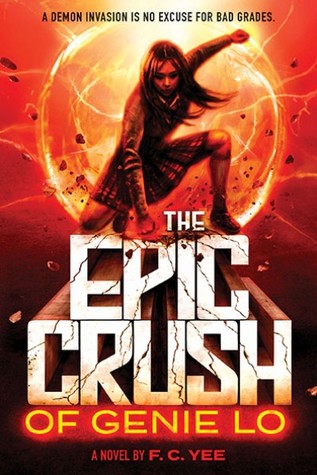 The Epic Crush of Genie Lo by F.C. Yee
Release Date: 08 August 2017
I miss reading Fantasy novels and hopefully, this book will break my fantasy books reading slump.
The Epic Crush of Genie Lo is about a 16-year old girl who is solely focused in getting into a top-tier college. That is until  her sleepy Bay Area town comes under siege from hell-spawn straight out of Chinese folklore. With the guidance of her schoolmate Quentin, Genie Lo's priorities are suddenly and forcefully rearranged. She will have to dig deep within herself to summon the otherworldly strength that Quentin says that she have.
---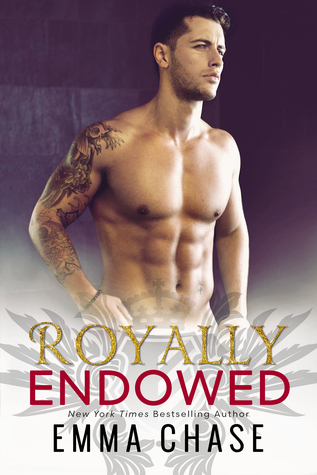 Royally Endowed (Royally #3) by Emma Chase
Release Date: 14 August 2017
I'm an avid follower of Emma Chase especially of her Royally Series. I've always been a sucker for Royalty stories and this series just keeps getting better and better for me.
I'm really really really dying to read Ellie and Logan's story!!!!
---
How to Disappear by Sharon Huss Roat
Release Date: 15 August 2017
This is quite an intriguing contemporary novel that is very timely for the rampant usage of social media nowadays. When Vicky's bestfriend moved away, she became more isolated and a loner. So she decided to invent a social life by Photoshopping herself into other people's pictures, posting them on Instagram under the screen name Vicurious. That is until she realized that there are a lot of people out there who feel like her— #alone and #ignored in real life.
Sharon Huss Roat shines a light on our love of social media and how sometimes being the person you think you want to be isn't as great as being the person you truly are.
---
The Art of Feeling by Laura Tims
Release Date: 15 August 2017
The Art of Feeling is a contemporary novel that is about the friendship between a girl in constant pain and a boy who feels nothing at all.  I'm curious and excited to meet Samantha and Eliot. Both experiencing depression but in an entirely different ways.
As they grow closer, they begin to confront Sam's painful memories and of Eliot's medical condition and  self-destructive tendencies.
---
Wish You We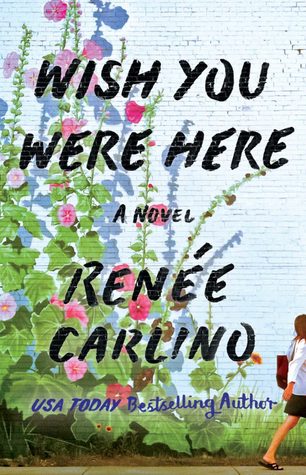 re Here by Renee Carlino
Release Date: 15 August 2017
I'll be preparing my tissue and comfort food as I wait for the release of this new novel by Renee Carlino. The blurb of this book already made me feel a bit emotional, what more if I get to read the whole book? I'm excited to read about Charlotte and Adam and their whirlwind adventure on love and life. There's quite a mystery (I guess) involved in the story with the whole "ending has already been written" part of the blurb but one thing I'm pretty sure of is this book will be bringing us all in a roller coaster kind of emotional ride.
---
Dress Codes for Small Towns by Courtney C. Stevens
Release Date: 22 August 2017
This story is about a girl named Billie who struggles in fitting the mold of what everyone  says she should be. But what basically stands out for me and me me curious about this book is Billie might be in love with her friend Woods at the same time she might also be in love with her other friend Janie Lee.
I've always been curious and a bit excited to read queer novels. I'm also curious how the author will be handling this subject especially a lot of people are quite sensitive about it. Nevertheless, I'm excited to read this one and to meet Billie.
---
The Beauty of Us (Fusion #4) by Kristen Proby
Release Date: 22 August 2017
This fourth installment for the Fusion Series is about Riley – Seduction's resident marketing and publicity expert. With the fame and success of their restaurant – Seduction – it was no surprise that a TV Network wanted to feature them. Convincing her friends and co-owners of the restaurant on this might be quite a challenge but she'll do anything for it because this is just an opportunity they cannot pass. And when she meets Trevor Cooper, the show's executive producer, she's stunned by their intense chemistry.
Okay, I'm already excited for the angst and romance! Are you? 😉
---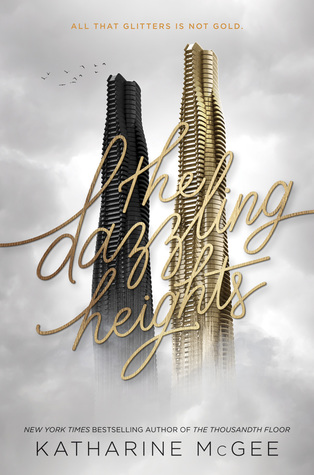 The Dazzling Heights (The Thousandth Floor #2) by Katharine McGee
Release Date: 29 August 2017
To be honest, I haven't read The Thousandth Floor yet (and that book has been on my TBR since last year 🙈) but hopefully this month, I'll be able to get a copy of the 1st book as well as this 2nd one. I'm so looking forward in binge-reading these books!
---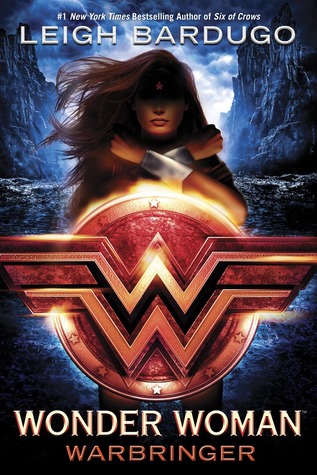 Wonder Woman: Warbringer (DC Icons #1) by Leigh Bardugo
Release Date: 29 August 2017
This book is probably one of my the hyped out book to be released this August. Now, who wouldn't be hyped out with its? It's Wonderwoman and it is written by Leigh Bardugo. 'Nuff said. 😆 But on a serious note, what makes me more excited to read this is because it screams 'girl power'. I'm all into books that have feminine protagonists that are independent and strong. I'm also excited to read how the original story of Wonderwoman will be woven here.
---
You, what are your anticipated books for August? Feel free to share them with me on the comment page below. 💜