Hello everyone! It's the 1st of July, how did that happen? April, May and June flew by so fast for me what with my busy working schedule. Anyway, I'm back for another Bookish Tag Post here on the blog after skipping it for 2 months and I'm pretty much excited to answer all the questions. 😉
the best books you've read so far in 2016
It's a tie between The Color Project and When Dimple Met Rishi. I gave these books 5-stars because of both the stories are great! These books are definite must-read!
the best sequel you've read so far
I just realized that I haven't read a sequel yet for this year. Most of the books I've read are first of a series or a standalone. 😆
a new release you haven't read yet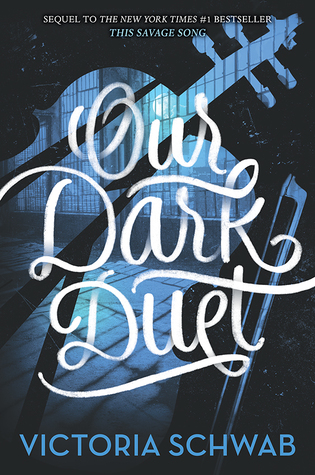 Our Dark Duet (Monsters of Verity #2) is one of my anticipated reads last month however, due to busy schedule and other book priorities (hehe) I was not able to read it yet. I'm really excited to once again dive into the post-apocalyptic world of Kate and August where monsters roam around free. I'm pretty sure I'm not the only one left wanting for more after the first book – This Savage Song – I'm looking forward on what would happen next to Kate and August. The responsibilities of our main characters are heavier on this book. I'm looking forward to more action-packed scenes!
most anticipated release for late-2017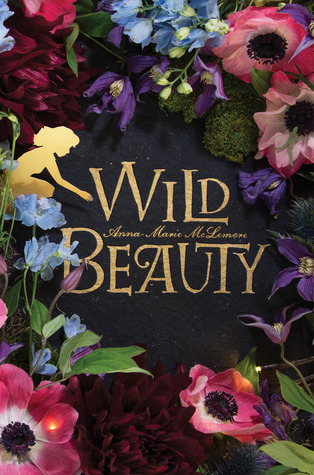 Wild Beauty by Anna-Marie McLemore immediately pops into mind for this question. I'm up for any fairytale like story with some magical realism so this book is definitely up on my alley. It will be released on the 3rd of October. 😉
biggest disappointment
So far, I can say that 2017 has been a good reading year for me. Most of the books I've read are okay, no big disappointments yet. And I hope it goes all throughout the year.
biggest surprise
The End of Our Story by Meg Haston surprised me. Just when I thought the story would go a certain way it would turn the other way around. I've never read a book about couples after their break-up, so it was a bit fresh for me. But what really catches me hook, line, and sinker was the twist on the story.  It is a very powerful and heartbreaking story about life realities, family, choosing who you really are and doing the"right" thing for the sake of you loved ones. I really recommend for you guys to read this one!
favorite new author (debut or new to you)
I loved The Color Project and I loved Sierra Abrams! She has been nice and very approachable from the very beginning. She's now up to my auto-read authors and I'm definitely excited for her upcoming works.
newest fictional crush
Ohhhh, I do have a couple of fictional crushes and I'm still gushing over them. Here they are in no particular order: Rishi Patel from Dimple Met Rishi, SN from Tell Me Three Things and Levi Orville from The Color Project.
newest favorite characters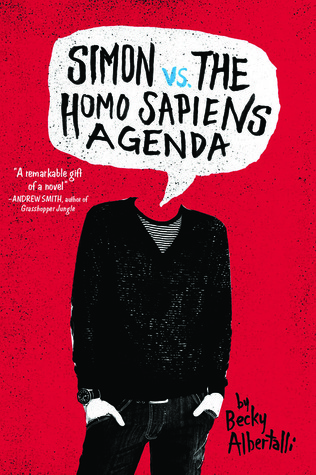 It took me a long time to finally read Simon vs The Homo Sapiens Agenda and I ended up loving it so much! I love Simon Spier, his friends and Blue. These set of characters brought so much fun into the story. I'm so excited to watch the movie that is currently in the works.
book that made you cry
Written in the Stars is a heavy and  very heartbreaking story about a Pakistani girl and her conflicts with her parents and their culture. The events on the story tore my heart out. Please do read this book and you'll definitely find yourself shedding a tear or two.
a book that made you happy
I See London, I See France (I See London, I See France #1) made me so happy and makes me want to travel Europe so much more. I love all the places the story captures and enjoyed reading about all the places they're exploring. I wanted to try something like what the main characters did – travel with no definite itinerary. That would be a fun adventure, right? 😉
favorite book to movie adaptation you've watched this year
I haven't had the chance to watch a lot of movies this year and those that I've watched are not books-to-movie, so I'll skip this one out.
favorite review you've written this year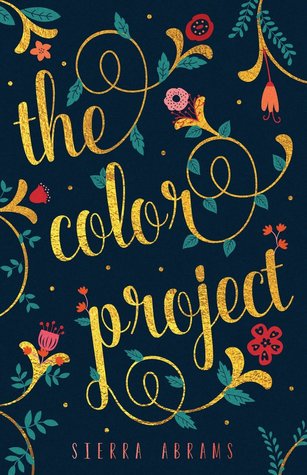 For the 3rd time, I'm putting The Color Project by Sierra Abrams on this post. I love my review of the said book even though it feels like I'm just totally gushing over it. Here's the link if you're interested to read it — here. 😆
most beautiful book you've bought or received this year
I bought Heartless by Marissa Meyer earlier this year (but I wasn't able to read it yet up until now) and it's definitely has one of the most beautiful cover.
what books do you near to read by the end of the year
Well, I really don't keep a reading list. I'm spontaneous in reading and will pick-up a book usually on how my mood feels. But here's a link to my TBR in Goodreads for books I might be reading this year. here.
---
Once again, I'm tagging all of you friends to do this tag as well.
Please feel free to leave your answers on the comments below. Or if you ever made your own version, leave your links below. 💜