Hey Everyone! I'm back for another edition of my Anticipated Releases for the upcoming month. Correct me if I'm wrong but July is the start of summer in most parts of the US right? That's why this post will be filled with YA-Summery Contemporary reads that I'm so excited to read.
I'm really keeping my fingers crossed that I'll have the time to read them all because I'm really excited about these books.
So, not to keep you waiting any longer, here are my 10 Anticipated Reads for July…
Because of Lila (Sea Breeze Meets Rosemary Beach #2) by Abbi Glines
Release Date: 11 July 2017
As much as I always rant about Abbi Glines's stories having the same plot line I just can't stop reading her series'. Especially the whole Rosemary and Sea Breeze Series continuation. I actually can't remember who's offspring is Lila from the series but what I do know is that this will surely be another story filled with predictable complications and steamy scenes but this will surely be a quick fun read for me.
---
I See London, I See France (I See London, I See France #1) by Sarah Mlynowski
Release Date: 11 July 2017
Ahhhh! You guys know how much I love stories that involves travelling and this one is definitely up into my alley. This is a story about two best-friends going on a European adventure including Eiffel-Tower selfies, eating cocco gelato, and making out with très hot strangers. But of course, everything didn't go out as planned but when you're in Europe, make the most out of it, right?
---
This is How it Happened by Paula Stokes
Release Date: 11 July 2017
Paula Stokes is bringing us another thought-provoking  and a hold-on-to-your-seat story. When Genevieve Grace wakes up from a coma, she can't remember the car crash that injured her and killed her boyfriend Dallas, a YouTube star. But as she slowly pieces together the night of the accident, Genevieve is hit with a sickening sense of dread—that maybe she had something to do with what happened. This will surely be a compelling story that examines the consequences of making mistakes in a world where the internet is always watching…and judging.
---
What to Say Next by Julie Buxbaum
Release Date: 11 July 2017
I've loved Julie Buxbaum ever since reading Tell Me Three Things and with her new novel comes a new adventure when an unlikely friendship is sparked between relatively popular Kit Lowell and socially isolated David Drucker. Loss/Death is part of the story as well so it would surely be another emotional roller-coaster read but nevertheless, I'm pretty much excited for this as well.
---
All Closed Off (Rusk University #4) by Cora Carmack
Release Date: 18 July 2017
I waited two long years for the next installment of this series by Cora Carmack. To say I'm excited to read All Closed Off is a complete understatement because I'M OVERLY EXCITED-GIMME THAT BOOK NOW-EXCITED! 😆 I might do a re-reading (if my time and schedule permits) of the first three books to refresh my memory of who the characters are and what happened as well.
---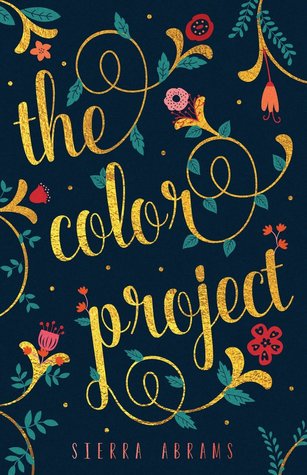 The Color Project by Sierra Abrams
Release Date: 18 July 2017
I finished reading this book last week and it was beautiful! The Color Project is a story about different kinds of love and holding on to that love especially at times of unimaginable pain and sorrow. You'll definitely love thw who set of characters, The Color Project concept and the whole story. Hands-down one of the best books I've read this year. I had a great time reading this book. I laughed and cried but as I've said, I ended up feeling revived and holding a bunch of hope after.I'm excited for everyone to read this one soon.
---
Wesley James Ruined My Life by Jennifer Honeybourn
Release Date: 18 July 2017
Wesley James, former childhood friend—until he ruined Quinn's life, that is. And now that Wesley's back Quinn is determined to remove him from her life and even the score all at once—by getting him fired from the place they are working at.
I've always been a sucker for friends-turn-to-lover type of stories. I'm interested to know what happened between Wesley and Quinn and why they suddenly become not friends anymore.
---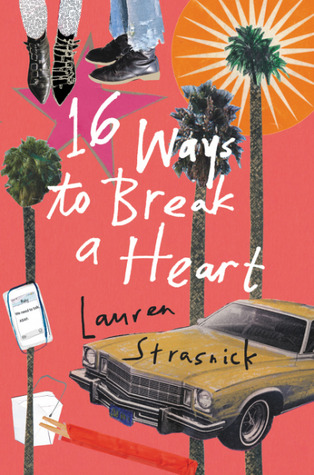 16 Ways to Break A Heart by Lauren Strasnick
Release Date: 25 July 2017
Okay, this is another case of "I loved the cover so I might read it" book for me. But aside from the lovely cover, the blurb of the cover interests me. I find it mysterious and I'm intrigued what really happened between the two leads – Natalie and Dan. I'm also also excited to experience the she said/he said perspective of the story. I'm wondering why it has a pretty low rating on Goodreads but most of my friends there rated it okay and their reviews are okay as well. But nonetheless, I'm still excited to read this one.
---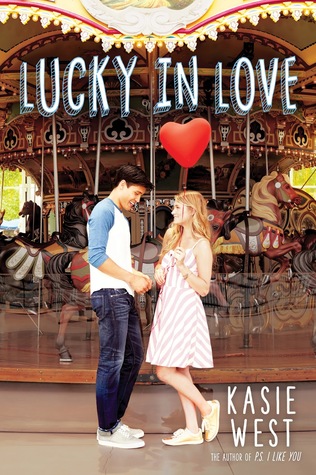 Lucky in Love by Kasie West
Release Date: 25 July 2017
Another story from Kasie West that will surely make us squeal with giddiness and happiness. I love how the blurb of the story goes "a girl who wins the lottery learns that money can cause more problems than it solves, especially when love comes into the picture."  Pretty exciting, right?
---
Changes in Latitudes by Jen Malone
Release Date: 25 July 2017
Jen Malone puts a new meaning to a "road" trip story. Cassie is the lead character. Her parents divorced. And now, her mother is taking Cassie and her brother on a four-month sailing trip from Oregon to Mexico.
Any story that involves travelling and I'm all up for it. I loved Jen Malone's 2016 novel Wonderlost which is about travelling as well. It has some complications in the story which I'm pretty interested how will work out. I'm excited to see the places the story is going to take me!
---
You, what are your anticipated books for June? Feel free to share them with me on the comment page below. 💜