Wow, I can't believe the month of May is passing just that fast.
It seems like it was just last week that I'm preparing for my family's out of town trip and excitedly anticipating spending my birthday with my relatives in the province (by the way my birthday was last 8th of May 😉) And now I'm off drafting another Anticipated Releases post for the upcoming month of June. That was fast, right? 😱
May was such a fun month of reading for me. I read more than 5 books from different genres – YA, NA & Romance. A lot of awesome books was released too which made me very happy as well!! Yay!
It was a productive reading month but a very unproductive month for blogging! I only have 2 posts this month, WHAT HAPPENED, KARLA? But don't fret, I plan to correct that for the upcoming months. I have several posts and giveaways in-store for June and hopefully the upcoming months.
So, without further adieu, here are my 10 Anticipated Reads for June…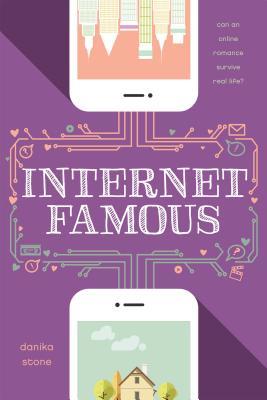 Internet Famous by Danika Stone
Release Date: 06 June 2017
Another story that is very timely to the vast usage of social media nowadays. Plus, the romance! Just reading the blurb about Madison and her online/offline flirtation with a french exchange guy student already makes me feel excited. I'm also looking forward on how the lead character was going to handle the difference between her online and offline self.   I loved Danika Stone's All The Feels so I'm pretty sure I'm gonna love this one just as much.
---
The Sandcastle Empire by Kayla Olson
Release Date: 06 June 2017
It was quite some time since a dystopian book captured my interest. The Sandcastle Empire really captured my interest especially since the story was lead by a heroine. Please do correct me if I'm wrong, but I think this is the debut novel of Kayla Olson and with the raves I've read on Goodreads and Twitter, this book surely earned its spot on my Anticipated Reads for June.
---
The Unlikelies by Carrie Firestone
Release Date: 06 June 2017
I actually started reading this book earlier today and can I just say how I easily liked Sadie especially her care packages – which is just so sweet. Anyway, I wasn't near any part of the book that made her a hometown hero and suddenly internet famous but I am excited to get on those parts soon. What made me put this book on this list is that the blurb says it has a part of The Breakfast Club and The Disreputable History of Frankie Landau-Banks – and if any of you are following me on twitter, you would know how much I loved The Breakfast Club, so it was no surprise that I'll definitely pick up a book that gives even a little resemblance to it. I'm excited to know more about Sadie and the other 4 characters that I hope to meet soon too. (PS. Please stay tuned here on the blog for my review after reading. 😉)
---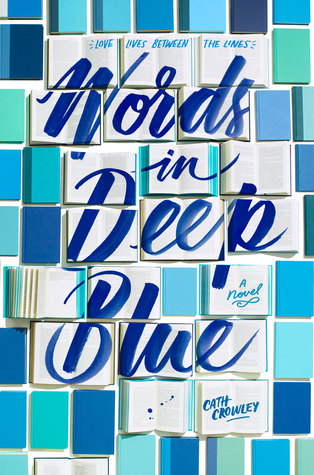 Words in Deep Blue by Cath Crowley
Release Date: 06 June 2017
I've always wondered how it would be if I worked at a bookstore. I will probably in book heaven, right? And what if there's a cute guy working along side me, that will be a huge cherry on top! Words In Deep Blue has been on my TBR since I guess, last year. The blurb immediately intrigued me. This is more than just bookstore romance (though it was a part of it) it is about second chances and how words can make a huge impact.
---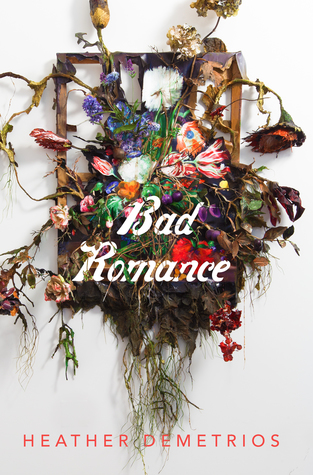 Bad Romance by Heather Demetrios
Release Date: 13 June 2017
Why do I have a strong pull with the cover of this book? Isn't just pretty? But just like all the books, it's more than just the book cover. The blurb of the book started light but as I go along my heart suddenly thumped hard – I got anxious and scared. I'm pretty sure this book will be a roller-coaster ride on my emotions so I'm preparing my box of tissues as early as now.
---
Obsidian and Stars (Ivory and Bone #2) by Julie Eshbaugh
Release Date: 13 June 2017
This series still captured and intrigued me with its prehistoric setting/time period – with all the tribes and clans and nomadic like type of living. I'm excited to read Obsidian and Stars because aside from Kol and Mya's upcoming betrothal there are new twists and turns in the story. It will surely be another action-filled installment to this series.
---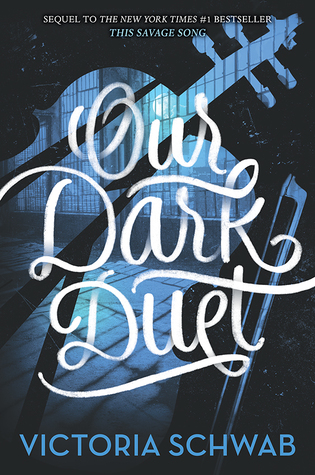 Our Dark Duet (Monsters of Verity #2) by Victoria Schwab
Release Date: 13 June 2017
I'm once again excited to dive into the post-apocalyptic world of Kate and August where monsters roam around free. I'm pretty sure I'm not the only one left wanting for more after the first book – This Savage Song – I'm looking forward on what would happen next to Kate and August. The responsibilities of our main characters are heavier on this book. I'm looking forward to more action-packed scenes!
---
If Birds Fly Back by Carlie Sorosiak
Release Date: 27 June 2017
This book got me with it's tagline that says "This is a story of finding people who leave and loving those who stay". The main characters are fascinated by disappearances – Linny with her sister & Sebastian with his unknown father. Together, these two embarks on a journey of  learning about the mystery of disappearance and reappearance of a famous novelist.
---
Girl on the Verge by Pintip Dunn
Release Date: 27 June 2017
Thanks to Twitter, this book came on my radar.  It immediately captured my interest because it's not always that we get a book with an Asian lead character. The lead character Kan has American-Asian roots (Thai to be exact) and she's struggling how to compromise the two aspects of her life. There's another character being mentioned – Shelly – from the early reviews that I've read that I'm intrigued to know. Some people say there is a strange twist on this story and I'm definitely excited to know what that is.
---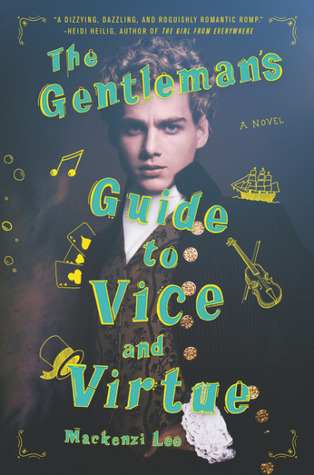 The Gentleman's Guide to Vice and Virtue by Mackenzi Lee
Release Date: 27 June 2017
Probably one of the books I'm most excited about for 2017. I just know from it's blurb that this book is going to be downright hilarious, intriguing,  fun and just great. I'm excited to meet Monty and join him on his grand tour of the 18th Century Europe. Oh and did I mention it was diverse too? I'm gushingly excited to read Monty and Percy scenes!! I'm pretty sure I'll definitely loved up to those scenes. 😉
---
You, what are your anticipated books for June? Feel free to share them with me on the comment page below. 💜