I'm very much excited to share to all of you my Anticipated Releases for May! There are a LOT of awesome releases to come this month. I haven't even finished my TBR for April and May is already showering me and all of us with tons of awesome books!
So without further adieu, here are some of my anticipated releases for May…
Always and Forever, Lara Jean (To All the Boys I've Loved Before #3) by Jenny Han
Release Date: 02 May 2017
I don't know if this will be the last book for this series but I'm totally not complaining. We're getting more Lara Jean & Peter! Yay! I'm so excited to get back on this book world. I'm also excited to read about all the characters (especially Kitty!) I'm hoping and praying that everything will turn out okay. Jenny Han, please don't ruin this! 😉
---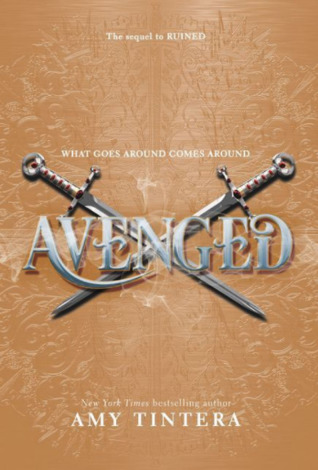 Avenged (Ruined #2) by Amy Tintera
Release Date: 02 May 2017
And the story of Emelina Flores of Ruina continued. Ruined left me at the edge of my seat with the way it ended and now Emelina is back after rescuing her sister. There's a war that is being planned but after being on the other side of it Emelina isn't as sure about this war. I'm hoping for a good war scene and another meet-up between Emelina and Cass.
---
Girl Out of Water by Laura Silverman
Release Date: 02 May 2017
To say I'm excited for this book is a complete understatement. I'M SO ECSTATIC TO GET MY HANDS ON THIS BOOK! I'm not excited because a lot of people are excited to read this precious thing, I'm excited because this book is more than just the hype that it has. It's more than just the usual summer contemporary read. Just from the blurbs, previews and early reviews, the story and characters are uniquely written. I'm so excited to meet Anise, Lincoln and the whole set of characters that this book have.
---
How to Make a Wish by Ashley Herring Blake
Release Date: 02 May 2017
I just finished reading this book a couple of hours ago before writing this post and you guys, It was beautiful! I loved every page of it! I love the setting, characters and how to whole story flowed. It was another lovely book from Ashley Herring Blake that you should definitely pick-up!
---
Ramona Blue by Julie Murphy
Release Date: 09 May 2017
I loved Julie Muphy's Dumplin' so I make it a must to read her upcoming book releases. Ramona Blue is a story about a girl who's life was changed by Hurricane Katrina. I'm smelling a lot more of familial relationships on this book as well as self-discovery. I'm also excited with Ramona and her childhood friend, Freddy.
---
Grit by Gillian French
Release Date: 16 May 2017
It's not always you get the chance to read a YA-Contemporary book with a mystery sprinkled on it. But whenever I encounter one, I get curious and immediately wanted to read it. Grit is sprinkled with the mystery that I was looking for. I'm so curious with what the lead character – Darcy – is hiding and with the mysterious disappearance of her best friend. This will surely be a pretty interesting read.
---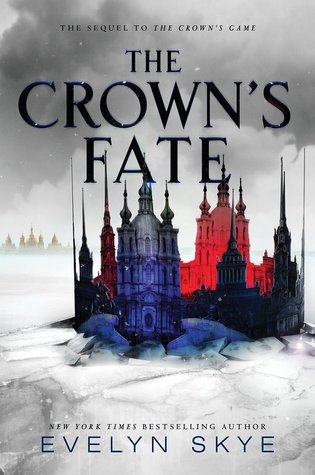 The Crown's Fate (The Crown's Game #2) by Evelyn Skye
Release Date: 16 May 2017
The ending of The Crown's Game was totally (unacceptable) erm unexpected. So I do have no choice than to wait for almost a year before I get the next installment of this series. And I know the waiting will be worth it because Pasha is just waiting for his coronation, Vika is now the Royal Enchantress and NIKOLAI WILL BE BACK!!! I'm hoping to get more action on this 2nd book. Yay!
---
I Believe in a Thing Called Love by Maurene Goo
Release Date: 30 May 2017
I'm not really a K-Drama fan but with the hype it has today especially here in Manila, I'm getting curious and this book just heightened up my curiosity as well. Desi Lee looks like a very interesting character especially with her being a straight A type of student. I'm excited to see her doing things outside of her comfort zones especially seeing her with Luca Drakos.
---
One of Us Is Lying by Karen M. McManus
Release Date: 30 May 2017
Another YA-Mystery I'm so excited to read! The characters' representation sounded very The Breakfast Club but the concept of "High-school Gossip App" sounded very Gossip Girl. I'm excited on how the author will  tell this story and if the aforementioned movie and TV series will be a part of it.
---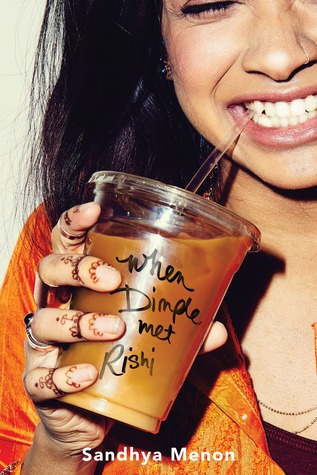 When Dimple Met Rishi by Sandhya Menon
Release Date: 30 May 2017
Arranged marriages are always complicated. Dimple and Rishi's parents arranged for them to attend the same summer program. Their parents also arranged for them to be married. They are complete opposites, they clash but then as the saying goes – love comes in unexpected ways. I know everyone is excited to read this book and I am too! I have the ARC for quite sometime now and I don't know why I haven't read it yet. I'm gonna pick this one up soon! I'm excited to meet Dimple and Rishi! 💜
---
You, what are your anticipated books for May? Feel free to share them with me on the comment page below. 💜