Hey Everyone! I'm back for another edition of a Bookish Tag. I know we shouldn't judge a book by it's cover but most of the time, we still did, right? 😉 This week, I'm doing the Dreamy Book Covers Tag (originally from The Book Raven – post).
---
The Rules:

1. Thank the lovely person who tagged you, spread the love!

2. Mention Tiana @ The Book Raven as the awesome-sauce creator of this book tag!

3. Use the original tag image in your post. (However, Feel free to add whatever other graphics your heart desires!)

4. At least tag 1 fellow blogger for this tag. Even if your like me sometimes and feel a bit lazy 😉

5. List the rules and have fun!
---
"No Ideas But in Things" : A book cover that perfectly expresses the novel inside it.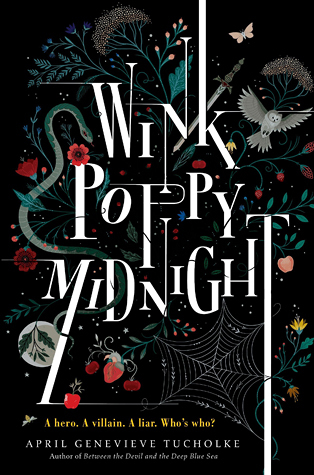 Wink Poppy Midnight's cover may seem like a simple mix of colors and random objects but once you've read the book, each and every item/object on the cover will have it's own meaning. I really appreciate the creativeness of the cover. The mixture of colors was also made well.
"Dark and Lovely" : A book cover that is so creepalicious you just want to eat it up.
The May Queen Murders' cover literally gives me the chills. I can't even stare at it for more than a second without getting chills. (NOT REALLY KIDDING) I haven't had the chance to read this book yet but it has on my TBR List for quite sometime. Hopefully I'll get to pick this up soon and I'll definitely make sure that I read this on broad daylight.
"Sugary Sweet" A cute cover that is so fluffy you want to give it a hug.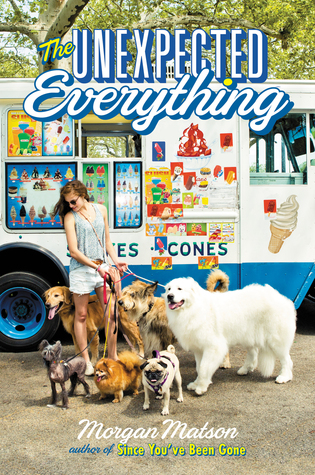 I will always and forever be in love with the cover of Morgan Matson's Unexpected Everything. I really love the summer vibes that the book cover emits and don't even get me started on those cutie-patootie dogs! 😍😍
"The Simple Aesthetic": A book cover that stuns with the most minimalistic of design.
Stolen is a long time favorite of mine and one of the most heartfelt books I've read. The cover doesn't give us much aside from the title, some cracks and a lone butterfly. I love how simple and minimalist it looks.
"Cover Envy": A book cover you wish you had on your shelves, but don't yet.
These Classic Puffins books with new designs has been on my "to-buy" list for quite some time but they are so damn pricey here in the Philippines. The cost of one of these books can already buy you 2 or 3 other regular books. That's pretty pricey, right? But I'm not losing hope a huge sale will come and I'll finally have one of these on my shelf.
"Traveling Abroad": A beautiful book cover featuring a country outside of your own.
I loved this series by Stephanie Perkins! I'm from the Philippines and these three books brought me to France and USA!
"The Color Wheel": A cover that showcases one of your favorite colors.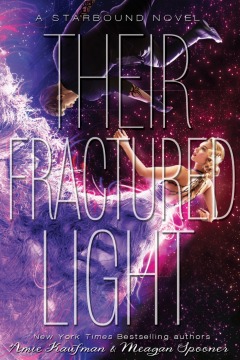 I didn't have to think hard about this because aside from being one of my favorite books Their Fractured Light has one of my most cover. I love the color violet and any shades near that so no surprise there that I sooooo loved this cover.
"Switching Gears": A cover change you absolutely adore.
The Shatter Me Series' covers are pretty and very coordinated. From the original cover of Shatter Me on the left to the new cover on the right, the change was really for the better, right?
"Oldie but Goodie": A favorite cover of your favorite classic.
Aside from the Puffin Classic set I have mentioned above, I love this new edition of Alice In Wonderland as well. The left side with the maroon-ish cover is the book jacket while the one on the right side with the blue cover is how it looks without the book jacket. So pretty, right? right?
"And the Winner is…" Which book cover mentioned above is your favorite?
Wow! I didn't expect this last question! But above all, I really love these classic puffin books! 💖
---
Once again, I'm tagging all of you friends to do this tag as well.
Please feel free to leave your answers on the comments below. Or if you ever made your own version, leave your links below. 💜