I'm writing another Anticipated Releases post which means that a new month with heaps of new book releases is about come. Wow, days seems to fly so fast this 2017, right?
So, without further ado, here are my anticipated releases for April 2017..
PS.I actually had a hard time shortlisting my anticipated releases for April as there are a lot of great book releases for Spring plus I'm actually overwhelmed by the number of YA-Contemporaries to be released 😉
Alex, Approximately by Jenn Bennett
Release Date: 04 April 2017
I loved the classic movie You've Got Mail, and with the blurb dubbing Alex, Approximately as its teenage spin-off, I'm definitely sold! The whole summary and the snippets are so enticing and exciting. I can't wait to meet Bailey!
---
Geekerella by Ashley Poston
Release Date: 04 April 2017
It seems that fairy-tales are getting pretty much in demand these days as a lot of fairy-tales spin-offs are being created. Inspired by the classic fairy-tale Cinderella, Geekerella is set in modern time where people loves cosplay and vicariously live their favorite icons/characters by dressing up and cosplaying. I'm pretty much excited about everything on this book! I hope I could get my hands on this as soon as release day comes. Yay!
---
Gem & Dixie by Sara Zarr
Release Date: 04 April 2017
I've seen and read about Sara Zarr way way way back but I haven't had the chance to read any of her works yet. What a better way to pop my Sara Zarr cherry than by reading her newest story, Gem & Dixie, right?
Gem and Dixie came from a dysfunctional family. As sisters, they have each other's back but for the past year, it seems that they are growing apart. The story have a very "serious" vibe.
---
The End of Our Story by Meg Haston
Release Date: 04 April 2017
It's not always rainbows and butterflies in the YA-Contemporary world. The End of Our Story is a story about heartbreaks, betrayals and loss. It's about two people learning to swim through a fierce current of tragedy that is threatening to pull them under. I can feel the heaviness and the deepness of this story just from its blurb. This will surely be a learning and enlightening read.
---
Literally by Lucy Keating
Release Date: 11 April 2017
Lucy Keating is bringing us another unique, interesting and fun read featuring a girl named Annabelle whose life is being written by a writer. Literally.This story Literally blurs the fine line between reality and fiction. *wink*wink*
---
Spindle Fire (Spindle Fire #1) by Lexa Hillyer
Release Date: 11 April 2017
As the blurb of Spindle Fire said – this is the first book in a lush fantasy duology set in the dwindling, deliciously corrupt world of the fae and featuring two truly unforgettable heroines. But aside from that intriguing description what really captured my attention is the Sleeping Beauty spin-off of the plot which really got me so so much more excited.
---
The Upside of Unrequited by Becky Albertalli
Release Date: 11 April 2017
I'm currently reading Becky Albertalli's Simon and the Homo Sapiens and totally loving it! I'm excited to meet Molly because I heard and read nothing but praises about her and this story. The Upside of Unrequited's summary offers us not only one plot but there seems to be a lot of sub-plots which is what I'm also so excited about. This will surely be another remarkable and award-winning story.
---
Unearthly Things by Michelle Gagnon
Release Date: 11 April 2017
A modern-day retelling of Jane Eyre with a Filipina protagonist that grew up in Hawaii – those parts of this book really catches my interest. I was also intrigued by the supernatural / mystery twist that this story seems to have.
---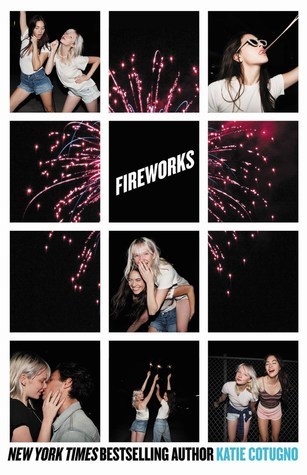 Fireworks by Katie Cotugno
Release Date: 18 April 2017
I can already feel myself getting frustrated and feeling the complications this story will bring. If you know me, I tend to avoid books that features frustrating and complicated stuffs. The summary of Fireworks actually nailed it to what I was trying to avoid (LOL). But as an avid follower of Katie Cotugno, I'm still pretty much excited to read this book. (Plus the cover is really very pretty!)
---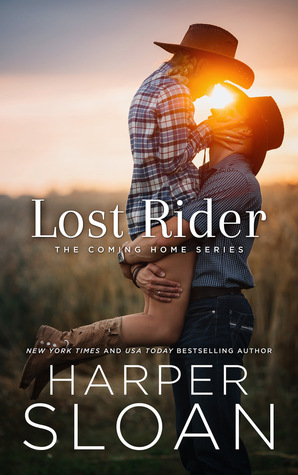 Lost Rider (Coming Home #1) by Harper Sloan
Release Date: 25 April 2017
One of my most anticipated Romance read for April! I love Harper Sloan and I never get tired of reading her romance stories. Lost Rider is the the first installment to her Coming Home Series which follows Maverick and Leighton – who has a very unhappy past. Seeing each other brought back old/new flames and I'm really really really excited with all the feels and "kilig" this book surely give.
PS. The cover kinda give me The Longest Ride by Nicholas Sparks vibe, isn't it?
---
You, what are your anticipated books for April? Feel free to share them with me on the comment page below. 💜