I love reading epilogues. This part of a book or a story makes me feel complete after reading 300+ (or lesser) pages of a story that has its ups and downs and everything in between. Epilogues gives us a glimpse on what happens to the characters that we've read about after some time.
Now, why do I open this post with epilogues? It's because I suddenly have this urge to put up a post with some of my favorite set of characters and how I would love to visit them in 10 years' time.
And without further adieu, here are the short-listed characters that I'd love to visit in 10 years.
Anna, Lola and Isla
Anna and the French Kiss, Lola and The Boy Next Door, Isla and the Happily Ever After by Stephanie Perkins
These girls have played a huge part when I just started reading and blogging. I immediately fell in love with Anna, Lola and Isla. Their stories are all so fluffy and easy and just fun to read. Plus, it takes us to different settings – from Paris, San Francisco and Manhattan!
I'm really excited to see what these girls will be up to in 10 years' time. I'm seeing Anna working in something still related to movies, Lola will be busy with fashion shows featuring her works and Isla with her own passion as well. It also would never hurt to maybe see them living their happily ever afters with their love interests in the books – Etienne, Cricket and Josh.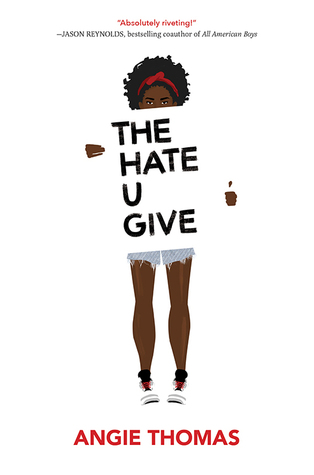 Starr Carter
The Hate U Give by Angie Thomas
Starr Carter is one of the characters that left a huge impact on me. Her story is unforgettably real. In 10 years' time, I hope she and her family is still doing great just like how their story ended on this book and I do hope that the black people community from her world finally feel safe and sound.
Juli and Bryce
Flipped by Wendelin Van Draanen
Probably the cutest and most adorable book (and movie) I've read (and watched)! (And I'm not exaggerating!)
The story of these two started at a very young age. Forward to 10 years and they will probably be at their early 20's doing more mature things. I would really love to see what they will be up to by then, career wise and of course relationship wise. PS. I'm really keeping my fingers crossed they will end up still together. Forever. 😉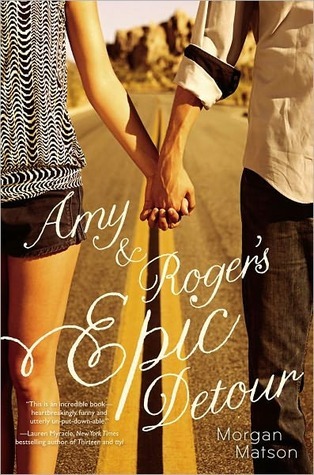 Amy and Roger
Amy & Roger's Epic Detour by Morgan Matson
I first met these two when they embarked on a cross-country road trip was back in 2010. Though their story was published for almost 7 years now, these two still held a special place in my heart because their story is definitely one of my favorites! Like Ever! Though, we do get to see glimpses of them on the succeeding stories written by Morgan Matson, those parts don't suffice. I'm craving for a novella or an epilogue for these two.
Here's to hoping than in 10 years' time they will once again go on a road trip (or an out of the country adventure). It would be another great reading experience for sure!
Katy and Daemon
Lux Series by Jennifer L. Armentrout
I'm sure that visiting these two in 10 years will be a blast! Together with the whole alien family, I'm sure cutie alien babies will already be present as well. 😉
Lara Jean
To All the Boys I've Loved Before Series by Jenny Han
Will she end up with John or Peter? I don't even know yet because the final book hasn't been released yet but April is next month so a couple more days to go and we'll all probably know who Lara Jean will end up with.
I do am excited to see what Lara Jean will be up to in 10 years' time but I'm curious as well as to how her little sister Kitty will be also be doing by then. That girl is stinkin' cute from the very beginning. In 10 years' time, she will be 19 and have probably experienced what her sisters have experienced. Life and relationships wise. I'm just plain excited to see what the Song girls will be up to by then.
June and Day
Legend Series by Marie Lu
I still get a bit teary-eyed whenever I remember how this series ended. It was on a very good note but still something about it broke my heart. I'm hoping that visiting these two in 10 years' time will be enough to heal my somewhat "broken" heart. Wishing everything will be great and happier on their world in 10 years' time.
Nathan and Preston
No Holding Back (Dodge Cove#2) by Kate Evangelista
Nathan and Preston is probably my favorite gay couple.  💙 I'm hoping to get to join them again on a trip – maybe in Asia this time? 😊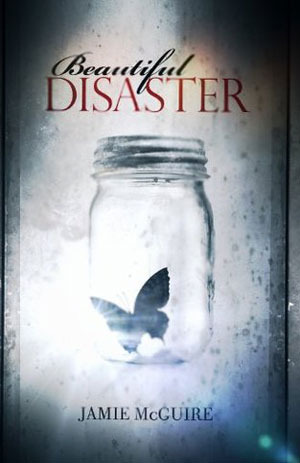 Abby and Travis
Beautiful Disaster by Jamie Mcguire
Abby and Travis has been featured on the succeeding books published by Jamie Mcguire plus I think several novellas has been written about them as well. I may already have an idea what these two will be up to in 10 years, but it will still surely be great to visit them by then. Katy will probably be a bad-a** wife and mom while Travis is still protective to his wife and future kids but is still a softy inside.
The Garretts
My Life Next Door by Huntley Fitzpatrick
The Garretts is a family of 10 people. Mom, Dad and 7 kids. As much as I love to see Samantha and Jase as well, the focus of my visit on the world of this story is probably The Garrett's. I wanted to see how Jase's mom and dad are, how his older and younger siblings are doing. They are a crazy bunch on the story. Crazy but fun! And I'm sure it would be great visiting them all by then.
---
You, who are some of your favorite set of characters you would love to visit in 10 years? Feel free to share them on the comments below. 😊💜