Wow. The first month of the year is almost done and now were on to the second? 2017 seems to be flying fast. But with the end of a month comes a new one. A new one filled with awesome book releases that really got me happy dancing (and my tbr crying. lol). 😊
So without prolonging it, here are my Anticipated Releases for February..
Lessons in Falling by Diana Gallagher
Release Date: 07 February 2017
An intriguing story about a girl who loves gymnastics but an accident blows out her knees and her best friend who tried to kill herself. This book revolves about the two girls and their strained relationship. The story may seem gloomy and sad but I'm really looking forward in reading a happy ending for these girls.
---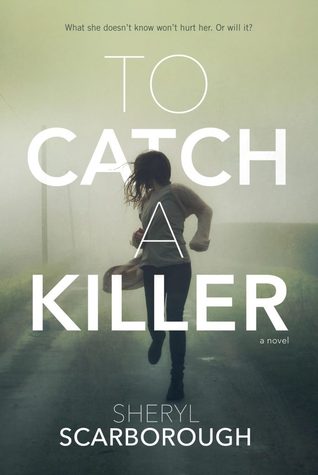 To Catch a Killer by Sheryl Scarborough
Release Date: 07 February 2017
I haven't read any mystery-thriller stories for quite some time and this book just called to me as I was browsing Goodreads. The blurb is fascinating! A girl who has witnessed two murders. Two murders that happened long years apart that might be linked with one another and now she's determined to hunt down the killer. Fascinating and exciting, right?
---
#famous by Jilly Gagnon
Release Date: 14 February 2017

The blurb of this book screams so millennial and I really love it. I'm so excited to read about a modern-day love story! Add in to this are the good feedback and reviews I've read about #famous. My request for an ARC of this book has just been granted (btw. Thank you so much, Harper Collins for granting my request) so I'm pretty sure I'm gonna pick this one up as soon as I finish what I'm currently reading. 😉
---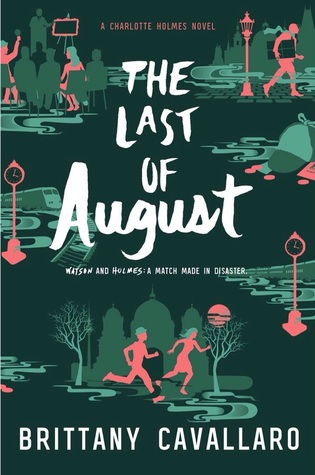 The Last of August (Charlotte Holmes #2) by Brittany Cavallaro
Release Date: 14 February 2017
Of course, mystery and crime will chase Holmes and Watson wherever they go. This second book will take Jamie and Charlotte around Berlin and Prague just to chase and find the answer to their current mystery. Though the Sherlock Series already ended, this book series is keeping everything Holmes and Sherlock in me alive. I'm really looking forward to this!
---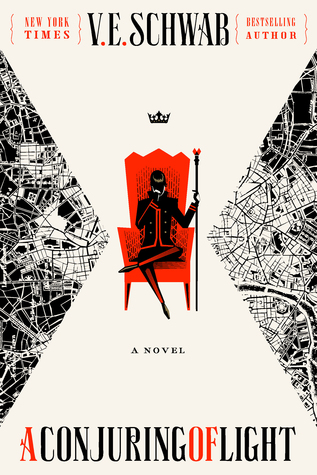 A Conjuring of Light (Shades of Magic #3) by V.E. Schwab
Release Date: 21 February 2017
I listed this series as one of the popular books I haven't read yet (see my post here) and now finally the third book is out! I'm so excited to binge-read this series. I loved V.E Scwab's This Savage Song and I know this series will also not disappoint.
---
Royally Matched (Royally #2) by Emma Chase
Release Date: 21 February 2017
Emma Chase has been a huge favorite of mine when it comes to Royalty Romance stories. I love the royalty world that she creates. I've been waiting for Royally Matched since I finished Royally Screwed last year. I'm excited for "The Bachelor" like thing that will happen and I'm so excited to meet Henry. Lots of things to be excited about this book, right? 😉
---
The Education of Margot Sanchez by Lilliam Rivera
Release Date: 21 February 2017
From debut author Lilliam Rivera comes this book that seems very fun and easy to read. A story with a lead character that seems to be a bit of a rebel. I would love to meet Margot soon and read about her story.
---
10 Things I Can See from Here by Carrie Mac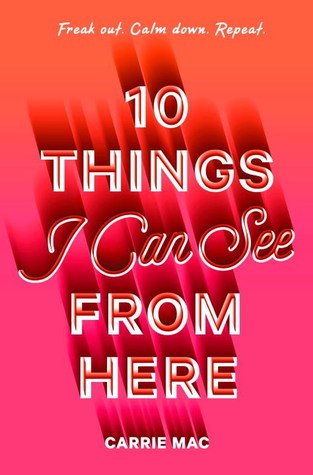 Release Date: 28 February 2017
A very interesting contemporary read about a girl suffering from anxiety. I'm looking forward on how the lead, Maeve will be able to conquer her anxiety and being on a very new environment since she'll be spending her time with her dad. Another thing that I find exciting about this book is that Maeve's dad lives in Vancouver and that means parts of book will be set there. I love Vancouver so I'm sold!
---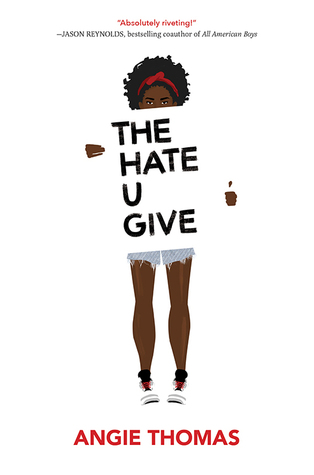 The Hate U Give by Angie Thomas
Release Date: 28 February 2017
I don't even know what to say aside from the fact that I'm ecstatic and really looking forward in reading this book. The Hate U Give's blurb is hunting and captures what really is happening today especially in the society of black people.
---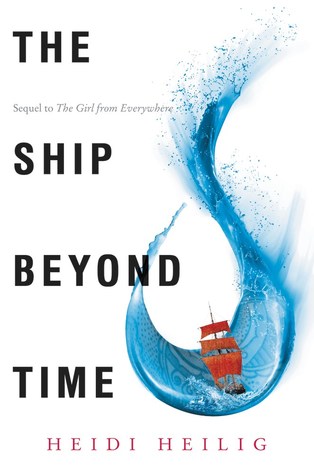 The Ship Beyond Time (The Girl from Everywhere #2) by Heidi Heilig
Release Date: 14 February 2017
I have not read the first book – The Girl from Everywhere –which has been on my TBR since last year. The story is getting more exciting on this second book, so I guess It's finally time to pick-up the first book and binge-read these two books.
---
You, what are your anticipated books for February? Feel free to share them with me on the comment page below. 💜