Happy weekend everyone! How was your weekend so far? Hope you're doing great!    So, today, here on the blog I came up with a post of several popular books that I haven't had the chance to read yet. Each year, a lot of great books are released plus I really have a bad case of "waiting for the final book to be released so I could binge-read the whole series" thing thus there are plenty of popular books and especially series that I was not able to read yet.
So, to cut the waiting short now, here are several popular books I haven't read yet:
Shades of Magic Series by V.E. Schwab
I was introduced to V.E Scwab because of her novel This Savage Song which was released just last year. I loved This Savage Song thus resulting in me stalking the author and her works and I stumble on her novel A Darker Shade of Magic Series. I realized that this has been out since 2015 and for some reason just out of my radar. The plot looks so interesting as it involves fantasy stuffs as well! The third book – A Conjuring of Light –  is set to be released this year so I might just wait for it to be released and just binge-read the series soon.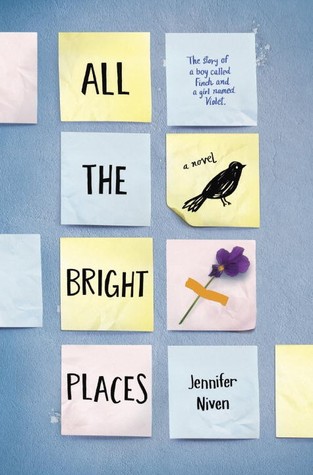 All the Bright Places by Jennifer Niven
Last year, Jennifer Niven visited Manila. I went to her signing event and was lucky enough to meet her and get my book signed. But even after her event, I still haven't had the chance to read All the Bright Places. This has been on my TBR for quite some time now but for some reason, I haven't had the urge to pick this one up yet. Maybe because of the impression that something tragic or sad or heavy lies on the pages of this book – and I'm scared. Since I'm joining #BeatTheBackListChallenge this year I'm hoping I'll get to read this. Finally.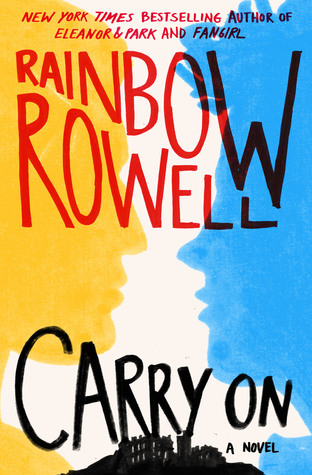 I like Fangirl so I was excited to get my hands on Carry On once I heard the news that Simon and Baz will have their own book! But unfortunately, I haven't had the chance to get into Simon and Baz's own story. In addition to this, I have read several reviews with just a so-so feels into it. So, I'm kinda in between yet If I should still pick this one up.
Iron Fey Series by Julie Kagawa
I remember a close friend of mine recommending this series way back 2012. Who wouldn't be tempted to read this? What with the colorful and pretty cover plus the interesting plot? I remember that way back in 2012 Fantasy books are very "in" and this is definitely one of those must-read series out there but I guess series just become too long for me to catch-up on so up until now I still haven't had the chance to read any of the books from the series.

Miss Peregrine's Peculiar Children Series by Ransom Riggs
 I started reading the first book on the series back in 2014 but sadly the storytelling and the plot didn't work out for me. Plus, I'm really not into horror like stories so I'll probably never be able to read this series. 😔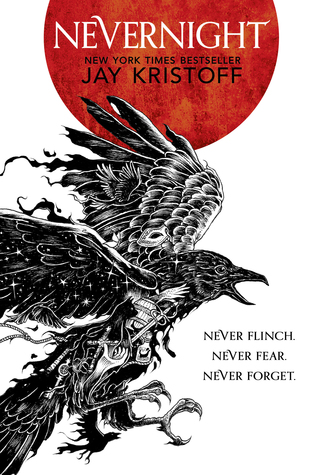 Now, this book is what I'm excited to read for this year. I love Jay Kristoff's writing on the Illuminae Series and not only because of the hype that I wanted to read this book, the intriguing plot and the great reviews about this book has sold it to me. Oh and this will also be a series/trilogy, no news yet when the next books will be released.

Percy Jackson and the Olympians Series by Rick Riordan
BOO, Karla! You haven't read this series yet? – Nope I haven't read the Percy Jackson series yet which I know is such a shame. I don't have a valid reason as to why I haven't read this yet but time and interest has not been friendly to each other whenever I'm thinking of picking this one up. 

Raven Cycle Series by Maggie Stiefvater
Another series that has been recommended by another close friend of mine. I've read a lot of positive notes about this series and I'm really excited to get my hands on it it. I already have the first two books and saving up to get the next two so I can finally complete the set and finally start binge-reading it. *wink*

Red Queen Series by Victoria Aveyard
I started reading the first book Red Queen but I remember not feeling it that time so I put it down. Now, 2 years later and I still haven't finished the first book. And just when I thought that King's Cage is the last book on this series, I saw on Goodreads that a fourth books is currently in the works. So, should I wait for the fourth book or should I start reading the one's that are released? Hmmm.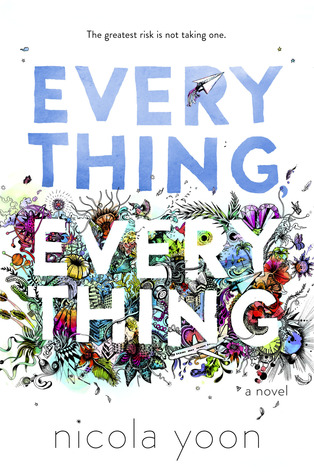 Everything, Everything by Nicola Yoon
I saw the blurb of this book in Goodreads and immediately added it up on my TBR. Plus this line really captured my interest: "Maybe we can't predict the future, but we can predict some things. For example, I am certainly going to fall in love with Olly. It's almost certainly going to be a disaster." Anyway, since this book is on this list, I still haven't read it. Hopefully soon. Before even the movie that is in the works be released.

The Winner's Trilogy by Marie Rutkoski
I actually waited for the last book – The Winner's Kiss –  to be released before I started reading this series. I finished The Winner's Curse moved into The Winner's Crime however I remember putting it down – to make way for a new book that caught my interest (Yes, it happens) — and sadly I was not able to pick it back up again.

Throne of Glass Series by Sarah J. Maas
One of the most popular series and I know a lot of you will be asking "Why haven't you read it yet?" Well, I don't know why?! Maybe I just need someone to really really really pushed me into reading this series. 😛
Unearthly Series by Cynthia Hand
Unearthly Series has been on my radar for almost 5 long years now and still I haven't read it. Lol. 😂 But if/when I had the chance I'll still try to pick this one up.

Vampire Academy Series by Richelle Mead
Way back 2010 or 2011 when I was still madly in love with The Twilight Series or any vampire related stories, I started reading Vampire Academy. This has been a very addicting reading phase for me but over the course of time I think I outgrew the series. I finished until the third book and left it there. I'm still interested on how the story progressed over the next books so I'm not closing my doors that maybe I'll still be able to finish it.

Wrath & the Dawn Series by Renee Ahdieh
One of the series I'm really excited about however I want not able to read yet.  This has been on my TBR since I saw this on Goodreads. Hopefully, I'll be able to squeeze this in my crazy TBR.
---
Which one of these books have you read? I'll greatly appreciate your recommendations. 😊
And you, what are the popular books you haven't read yet?  💜