I've been sitting in front of my laptop for almost half an hour now – while my family is prepping for our New Year Eve's celebration – contemplating how to do a year end post. To say that 2016 has been one heck of a ride is a complete understatement. Personally, there are a lot of ups and downs and unexpected things that happened. Same with the book community; there has been a lot of ups and downs. But nonetheless, we all learned from all those things that happened and instead we shall all look forward to a much better year to come. 😊
The first half of the year has been so productive for me reading and blogging wise. It was so great to back in sharing thoughts about whichever book I'm reading, joining different book challenges (to help make a dent on my TBR pile), joining twitter book chats and making new friends from the bookish community and of course being on track with the new book releases – and there are a lot of great book releases this year.
The other half of the year has been a busy "Adulting" period for me. Work almost ate me up alive but I learned new things, met new people and traveled several times so I'm not really complaining. 😉
Now, as the 2016 closes all I wanted to do is to thank the whole book community, authors and the new bookish friends I've met. Thank you for making this year much more special. I'm hoping for an awesome bookish year for all of us.
And before I get sappier with the ending of 2016, I am pleased to share with you my list of Best 16 of 2016 in Books. I actually had a hard time as well selecting the best 16 out of the 100 books I've read. But I actually did a bit of reminiscing and chose the books that left a huge impact to me. And here they are..
Gemina (The Illuminae Files #2) by Amie Kaufman , Jay Kristoff  & Marie Lu (Illustrator)
This is one of my most anticipated read for 2016 and Gemina didn't disappoint. I really like how the uniqueness that was introduced in Illuminae was still on this book. I was once again brought in an intergalactic adventure that makes me feel like I'm at the edge of my seat all throughout the 659 pages the book.
---
Girl Against The Universe by Paula Stokes
Girl Against The Universe is a very empowering and uplifting story filled with family love, tennis, self-challenges and a fluffy ball of romance. Plus, I really love how Paula Stokes handled the sensitive topics of PTSD, OCD and anxiety on this book.
---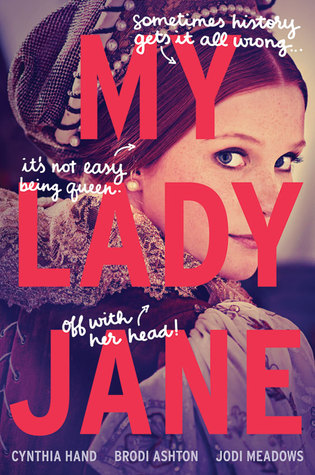 My Lady Jane by Cynthia Hand, Brodi Ashton, Jodi Meadows
One of the most entertaining history book I have read. Just from the characters and the humor of this book I'm already full. The collaboration of Cynthia Hand, Brodi Ashton & Jodi Meadows is a hit for me. I'm really looking forward to read something like My Lady Jane from these 3 authors again for 2017.
---
Suffer Love by Ashley Herring Blake
Suffer Love isn't the first story that has the element of Cheating on it. But it is the first book that I get to read that handled the situation of Cheating in the realest form. I love the pacing of the story and how we were given the chance to digest the story one page at a time. The story has a great balance of deep seriousness and adorable fuzziness as well. It's a bittersweet story about family, friends and young love. I love how the story flowed and the characters' connection with one another.
I know the author has another book set to be released on 2017 and I'm really excited to get my hand on it soon. 😉
---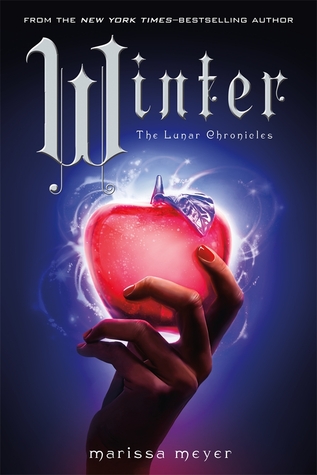 Winter (The Lunar Chronicles #4) by Marissa Meyer 
Winter is the longest book I have read for 2016. The longest but also one of the best books I have read this year. As one of Taylor Swift songs goes:"It's a roller-coaster kind of rush" –Winter gave us an action-packed and revolving plot line all thought-out those 821 pages. Not only Winter but the whole Lunar Chronicles series has been so great and one of my favorites. I really like how all the characters from different fairy tales has been connected to one another and how each of their stories was not far from the original one's – it's just on a different setting. The fairy tale retelling was on-point.
---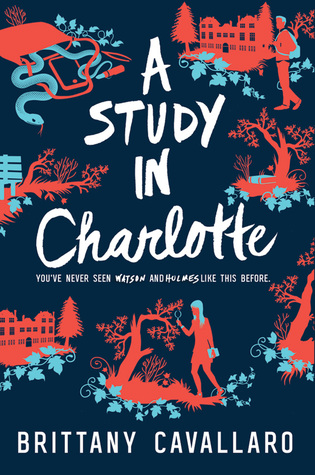 A Study in Charlotte (Charlotte Holmes #1) by Brittany Cavallaro 
A Sherlock Holmes related book? SOLD! I'm a big fan of anything Sherlock Holmes and getting a YA adaptation of it based on Holmes and Watson's modern century family is a definite sell for me. The story really hooked me with the  re-creation of old murders from the original Sherlock Holmes story. I really love how the author gave the YA feels to the story despite the murders being all classic.  I'm excited for the sequel of this book and already did pre-ordered it. 😉
---
Before We Were Strangers by Renee Carlino
This is not the first book by Renee Carlino that I've read but Before We Were Strangers left a mark on me. I jumped into this book with no expectations aside from several tears here and there which is to be expected on Carlino's work but in the end, Yes, I have tears in my eyes but reading this story surpassed all the non-existent expectations that I have. I immediately fell in the world of Grace and Matt – their friendship, love, silly antics, heartbreaking story and of course happy ending. For 2017, I'm really keeping an eye to Carlino's new releases.
---
Playboy Pilot by Penelope Ward & Vi Keeland
This is probably the only NA/Romance/Contemporary book that made it on my list. But I can't help it. This book involves travelling and a handsome pilot and I loved it. I'm just giddy and excited all throughout the book. I'm excited on which cities the characters are going to visit next and how their relationship will work out given their conflicting lives. And I think I read this book during the time that I was swamped with work and so stressed out with "Adulting" life that I only want to read something easy and fun. Plus reading this pushed me in checking out the other works of the authors.
---
Rebel of the Sands (Rebel of the Sands #1) by Alwyn Hamilton 
The book that has a gorgeous cover and a very intriguing plot. The hype about Rebel of the Sands especially on twitter was loud and with that kind of hype I've been more curious about this. Rebel of the Sands was filled with sands, magic, love and the thrill of an upcoming revolution. I'm really excited to get my hands on the second installment of this series Traitor To The Throne.
---
Ruined (Ruined #1) by Amy Tintera 
My first book by the author Amy Tintera and she wow'ed me! Ruined is one of the most hyped books in the book community that's why I really have high expectations for it. Ruined is full of heart stopping action – allies, spies and assassins, deceptions, disguise and even a little bit of romance and everything that is rolled into one delicious story. I'm really really really looking forward for the sequel next year.
---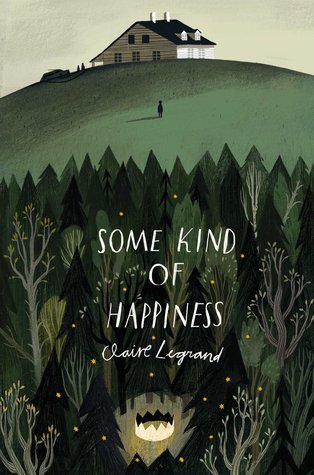 Some Kind of Happiness by Claire Legrand 
Thank you so much Claire Legrand for making my first middle grade read experience awesome and very memorable. I am happily surprised by how much this book made an impact on me. I love how the story was told – simple yet deep. The main topic was a direct shot to the heart. I love how refreshing it is to read a story told in the POV of a 10-year old girl.
---
 The Crown's Game (The Crown's Game #1) by Evelyn Skye
Crowne's Game has a Russian Setting with fantasy, magic and romance. This is another book series that I'm really really looking forward for the sequel next year.
---
The Way Back to You by Michelle Andreani & Mindi Scott 
I have always been in love with road trip stories. So it was actually no surprise that I'm eager to pick this book up earlier this year. However, The Way Back To You is not just about the road-trip. It's a heartwarming story about life, love, friendship, family, acceptance and healing.
---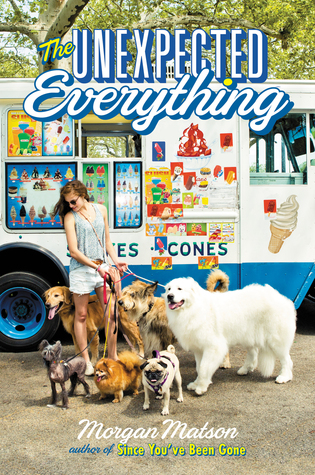 The Unexpected Everything by Morgan Matson 
When it's by Morgan Matson I automatically read it. Unexpected Everything is a feel-good read with a good storyline, good friendships, self-discovery, awesome characters and CUTE DOGS. I'm so happy that not only Morgan Matson released Unexpected Everything this year but I also got the chance to meet her here in Manila last September. For 2017, I'm really hoping she release something new!
---
Wanderlost by Jen Malone
Wanderlost is the type of book that falls into the category of cute, fluffy, adorable and enjoyable.
I become familiar with Europe because of my work but being able to read about it on the eye of the person who is really there is still totally different. I love how detailed the author went on the places this story visited. It totally gives the local visual, smell and feels to us readers
---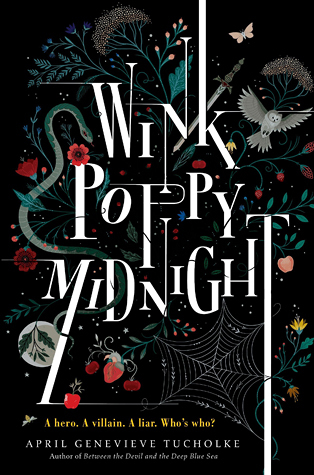 Wink Poppy Midnight by April Genevieve Tucholke 
This is probably the strangest book I have read this year. Don't let the pretty cover fool you into thinking that this will be your typical fantasy/mystery type of story because it's not; It's so much more than that because this is one strange unique book that will definitely twist your mind. Nonetheless, author April Genevieve Tucholke is now on my radar and I'll be looking forward to her future works.
---
You, What are your best reads for 2016? Do we have books in common?
Link me up to your year-end posts if you have one. And have a prosperous and great New Year everyone! 😊🎉