Aren't you guys just excited to start the new year with awesome books? 2017 will surely be packed with awesome releases.
Picking my Top 10 Anticipated Reads for January 2017 was quite hard as there are a lot of new books and series continuation set to be released, but with the help of bookish friends and Goodreads, I was able to make my  list of 10 Books I'm so anticipating for the upcoming month and without further adieu, here they are….
Under Rose-Tainted Skies by Louise Gornall
Release Daye: January 3, 2017
Norah has agoraphobia and OCD. When groceries are left on the porch, she can't step out to get them. Struggling to snag the bags with a stick, she meets Luke. He's sweet and funny, and he just caught her fishing for groceries. Because of course he did.
Norah can't leave the house, but can she let someone in? As their friendship grows deeper, Norah realizes Luke deserves a normal girl. One who can lie on the front lawn and look up at the stars. One who isn't so screwed up.
---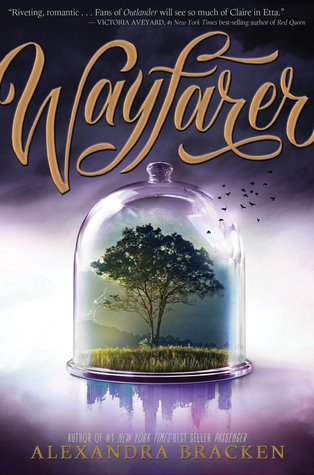 Wayfarer (Passenger #2) by Alexandra Bracken
Release Daye: January 3, 2017
All Etta Spencer wanted was to make her violin debut when she was thrust into a treacherous world where the struggle for power could alter history. After losing the one thing that would have allowed her to protect the Timeline, and the one person worth fighting for, Etta awakens alone in an unknown place and time, exposed to the threat of the two groups who would rather see her dead than succeed. When help arrives, it comes from the last person Etta ever expected—Julian Ironwood, the Grand Master's heir who has long been presumed dead, and whose dangerous alliance with a man from Etta's past could put them both at risk.
Meanwhile, Nicholas and Sophia are racing through time in order to locate Etta and the missing astrolabe with Ironwood travelers hot on their trail. They cross paths with a mercenary-for-hire, a cheeky girl named Li Min who quickly develops a flirtation with Sophia. But as the three of them attempt to evade their pursuers, Nicholas soon realizes that one of his companions may have ulterior motives.
As Etta and Nicholas fight to make their way back to one another, from Imperial Russia to the Vatican catacombs, time is rapidly shifting and changing into something unrecognizable… and might just run out on both of them.
---
A List of Cages by Robin Roe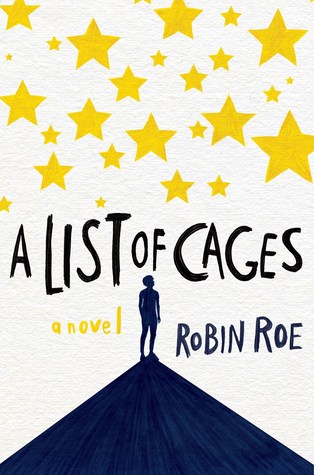 Release Date: January 10, 2017
When Adam Blake lands the best elective ever in his senior year, serving as an aide to the school psychologist, he thinks he's got it made. Sure, it means a lot of sitting around, which isn't easy for a guy with ADHD, but he can't complain, since he gets to spend the period texting all his friends. Then the doctor asks him to track down the troubled freshman who keeps dodging her, and Adam discovers that the boy is Julian–the foster brother he hasn't seen in five years.
Adam is ecstatic to be reunited. At first, Julian seems like the boy he once knew. He's still kind hearted. He still writes stories and loves picture books meant for little kids. But as they spend more time together, Adam realizes that Julian is keeping secrets, like where he hides during the middle of the day, and what's really going on inside his house. Adam is determined to help him, but his involvement could cost both boys their lives.
---
Safe Bet (The Rules #4) by Monica Murphy
Release Date: January 10, 2017
Sydney Walker's new job is perfect. As the live-in nanny to the most famous quarterback in the NFL and his beautiful wife, she couldn't have it any better. Their kids are adorable. Her bosses are more than generous. Plus, there are hot football players at the house all the time. Life can't get much better than this.
Until her life turns into an absolute nightmare. The media is abuzz with rumors that she and her boss Drew Callahan are having a torrid affair. Everyone knows the truth—except the public. So Drew's wife Fable comes up with the perfect idea.
She creates a fake relationship between Sydney and one of the rookie players on Drew's team. Wade Knox is forever indebted to Drew and Fable and readily agrees to the set up. Pretending to be in a romantic relationship with the hot nanny for a week—how hard can it be?
Crazy how it only takes one week for two people to fall head over heels in love…
(This mash-up new adult romance features characters from both the One Week Girlfriend series and The Rules series.)
---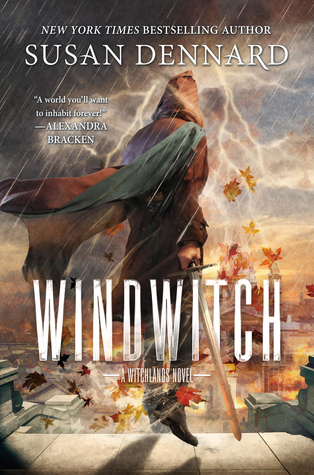 Windwitch (The Witchlands #2) by Susan Dennard
Release Date: January 10, 2017
The follow-up to New York Times bestselling Truthwitch, next in a breathtaking YA fantasy series hailed by Alexandra Bracken as "a world you will want to inhabit forever."
On a continent ruled by three empires, some are born with a "witchery," a magical skill that sets them apart from others.
In this follow-up to New York Times bestselling Truthwitch, a shadow man haunts the Nubrevnan streets, leaving corpses in his wake—and then raising those corpses from the dead. Windwitch continues the tale of Merik—cunning privateer, prince, and windwitch.
---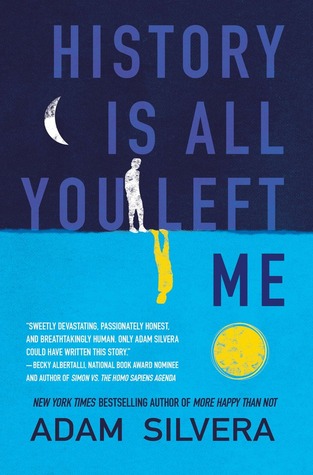 History Is All You Left Me by Adam Silver
Release Date: January 17, 2017
When Griffin's first love and ex-boyfriend, Theo, dies in a drowning accident, his universe implodes. Even though Theo had moved to California for college and started seeing Jackson, Griffin never doubted Theo would come back to him when the time was right. But now, the future he's been imagining for himself has gone far off course.
To make things worse, the only person who truly understands his heartache is Jackson. But no matter how much they open up to each other, Griffin's downward spiral continues. He's losing himself in his obsessive compulsions and destructive choices, and the secrets he's been keeping are tearing him apart.
If Griffin is ever to rebuild his future, he must first confront his history, every last heartbreaking piece in the puzzle of his life.
---
Blood of Wonderland (Queen of Hearts Saga #2, Also known as "The Wonder") by Colleen Oakes
Release Date: January 31, 2017
Dinah has been exiled from Wonderland. The vicious father she always feared has framed her for the brutal murder of her brother and turned the kingdom against her.
Now hiding in the lush and mysterious Twisted Wood with only her war steed at her side, Dinah is faced with a choice: leave Wonderland forever or stay and fight her father for the throne.
When a chance encounter with one of her father's long-lost enemies brings Dinah more allies than she ever could have imagined, war starts to feel inevitable. But before Dinah can lead her people into combat, she must confront certain truths about her heart and her destiny—no matter how dark those truths may be.
Revolution is rising in Wonderland. Dinah's battle has begun.
---
By Your Side by Kasie West
Release Date: January 31, 2017
In this irresistible story, Kasie West explores the timeless question of what to do when you fall for the person you least expect. Witty and romantic, this paperback original from a fan favorite is perfect for fans of Stephanie Perkins and Morgan Matson.
When Autumn Collins finds herself accidentally locked in the library for an entire weekend, she doesn't think things could get any worse. But that's before she realizes that Dax Miller is locked in with her. Autumn doesn't know much about Dax except that he's trouble. Between the rumors about the fight he was in (and that brief stint in juvie that followed it) and his reputation as a loner, he's not exactly the ideal person to be stuck with. Still, she just keeps reminding herself that it is only a matter of time before Jeff, her almost-boyfriend, realizes he left her in the library and comes to rescue her.
Only he doesn't come. No one does.
Instead it becomes clear that Autumn is going to have to spend the next couple of days living off vending-machine food and making conversation with a boy who clearly wants nothing to do with her. Except there is more to Dax than meets the eye. As he and Autumn first grudgingly, and then not so grudgingly, open up to each other, Autumn is struck by their surprising connection. But can their feelings for each other survive once the weekend is over and Autumn's old life, and old love interest, threaten to pull her from Dax's side? (less)
---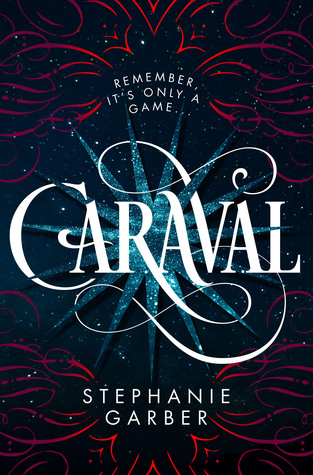 Caraval (Untitled #1) by Stephanie Garber
Release Date: January 31, 2017
Welcome, welcome to Caraval―Stephanie Garber's sweeping tale of two sisters who escape their ruthless father when they enter the dangerous intrigue of a legendary game.
Scarlett has never left the tiny island where she and her beloved sister, Tella, live with their powerful, and cruel, father. Now Scarlett's father has arranged a marriage for her, and Scarlett thinks her dreams of seeing Caraval, the far-away, once-a-year performance where the audience participates in the show, are over.
But this year, Scarlett's long-dreamt of invitation finally arrives. With the help of a mysterious sailor, Tella whisks Scarlett away to the show. Only, as soon as they arrive, Tella is kidnapped by Caraval's mastermind organizer, Legend. It turns out that this season's Caraval revolves around Tella, and whoever finds her first is the winner.
Scarlett has been told that everything that happens during Caraval is only an elaborate performance. But she nevertheless becomes enmeshed in a game of love, heartbreak, and magic with the other players in the game. And whether Caraval is real or not, she must find Tella before the five nights of the game are over, a dangerous domino effect of consequences is set off, and her sister disappears forever.
---
Long Way Home (Thunder Road #3) by Katie McGarry
Release Date: January 31, 2017
Seventeen-year-old Violet has always been expected to sit back and let the boys do all the saving.
It's the code her father, a member of the Reign of Terror motorcycle club, raised her to live by. Yet when her dad is killed carrying out Terror business, Violet knows it's up to her to do the saving. To protect herself, and her vulnerable younger brother, she needs to cut all ties with the club—including Chevy, the boy she's known and loved her whole life.
But when a rival club comes after Violet, exposing old secrets and making new threats, she's forced to question what she thought she knew about her father, the Reign of Terror, and what she thinks she wants. Which means re-evaluating everything: love, family, friends . . . and forgiveness.
Caught in the crosshairs between loyalty and freedom, Violet must decide whether old friends can be trusted—and if she's strong enough to be the one person to save them all.
---
You, what are your anticipated releases for the first month of 2017?  💜