June has been loaded with awesome book releases and July is no different, I'm literally drowning now on my TBR but I'm gladly drowning on those books and I'm so excited to read.
I've been into contemporary and some fantasy reads for the past few weeks and I'm so excited that July offers a wide variety for both contemporary and fantasy with its new releases. So without prolonging this more, here are my anticipated releases for July…
Moonshot by Alessandra Torre
Release Date: 04 July 2016
Baseball isn't supposed to be a game of life and death…

The summer that Chase Stern entered my life, I was seventeen. The daughter of a legend, the Yankees were my family, their stadium my home, their dugout my workplace. My focus was on the game. Chase… he started out as a distraction. A distraction with sex appeal poured into every inch of his six foot frame. A distraction who played like a god and partied like a devil.

I tried to stay away. I couldn't.

Then, the team started losing.
Women started dying.
And everything in my world broke apart.
---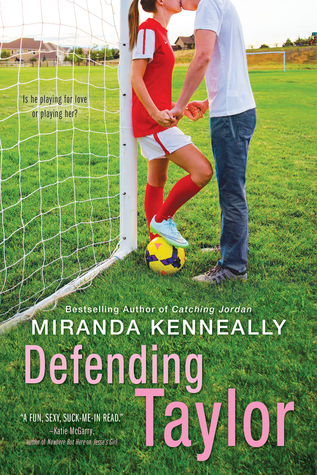 Defending Taylor (Hundred Oaks) by Miranda Kenneally
Release Date: 05 July 2016
Captain of the soccer team, president of the Debate Club, contender for valedictorian: Taylor's always pushed herself to be perfect. After all, that's what is expected of a senator's daughter. But one impulsive decision—one lie to cover for her boyfriend—and Taylor's kicked out of private school. Everything she's worked so hard for is gone, and now she's starting over at Hundred Oaks High.

Soccer has always been Taylor's escape from the pressures of school and family, but it's hard to fit in and play on a team that used to be her rival. The only person who seems to understand all that she's going through is her older brother's best friend, Ezra. Taylor's had a crush on him for as long as she can remember. But it's hard to trust after having been betrayed. Will Taylor repeat her past mistakes or can she score a fresh start?
---
Secrets, Lies, & Scandals by Amanda K. Morgan
Release Date: 05 July 2016
In the tradition of I Know What You Did Last Summer and How to Get Away with Murder, five teens must overcome their paranoia in order to keep their teacher's death a secret in this fast-paced suspense thriller.

Nothing ruins summer vacation like a secret…especially when it involves a dead teacher.

Ivy used to be on top of the social ladder, until her ex made that all go away. She has a chance to be Queen Bee again, but only if the rest of the group can keep quiet.

Tyler has always been a bad boy, but lately he's been running low on second chances. There's no way he's going to lose everything because someone couldn't keep their mouth shut.

Kinley wouldn't describe herself as perfect, though everyone else would. But perfection comes at a price, and there is nothing she wouldn't do to keep her perfect record—one that doesn't include murder charges.

Mattie is only in town for the summer. He wasn't looking to make friends, and he definitely wasn't looking to be involved in a murder. He's also not looking to be riddled with guilt for the rest of his life…but to prevent that he'll have to turn them all in.

Cade couldn't care less about the body, or about the pact to keep the secret. The only way to be innocent is for someone else to be found guilty. Now he just has to decide who that someone will be.

With the police hot on the case, they don't have much time to figure out how to trust each other. But in order to take the lead, you have to be first in line…and that's the quickest way to get stabbed in the back.
---
The Lost & Found by Katrina Leno
Release Date: 05 July 2016
A charming and imaginative new novel about getting lost before you can be found.

LOST:
Frannie and Louis met in an online support group when they were both younger. They have never met face-to-face. They don't even know each other's real names. All they know is that they both have a mysterious tendency to lose things. Well, not lose them, exactly. Things just seem to…disappear.

FOUND:
They each receive news in the mail that sets them off on a road trip to Austin, Texas, looking for answers—and each other. Along the way, each one begins to find, as if by magic, important things the other has lost. And by the time they finally meet in person, they realize that the things you lose might be things you weren't meant to have at all, and that you never know what you might find if you just take a chance.

The Lost & Found is a bighearted novel about connections (missed and found), family (the kind you're born with and the kind you make for yourself), and unexpected journeys (on the road, and of the heart), from an author who Publishers Weekly called "a fierce new presence."
---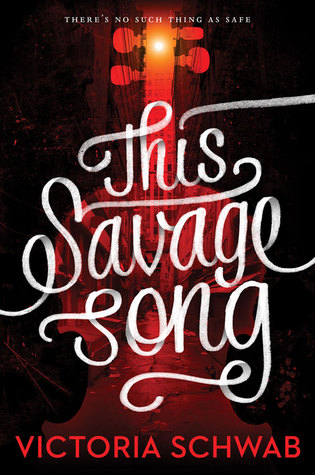 This Savage Song (Monsters of Verity #1) by Victoria Schwab
Release Date: 05 July 2016
There's no such thing as safe in a city at war, a city overrun with monsters. In this dark urban fantasy from author Victoria Schwab, a young woman and a young man must choose whether to become heroes or villains—and friends or enemies—with the future of their home at stake. The first of two books.

Kate Harker and August Flynn are the heirs to a divided city—a city where the violence has begun to breed actual monsters. All Kate wants is to be as ruthless as her father, who lets the monsters roam free and makes the humans pay for his protection. All August wants is to be human, as good-hearted as his own father, to play a bigger role in protecting the innocent—but he's one of the monsters. One who can steal a soul with a simple strain of music. When the chance arises to keep an eye on Kate, who's just been kicked out of her sixth boarding school and returned home, August jumps at it. But Kate discovers August's secret, and after a failed assassination attempt the pair must flee for their lives.
---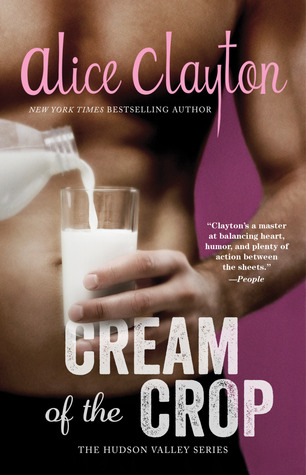 Cream of the Crop (Hudson Valley #2) by Alice Clayton
Release Date: 12 July 2016
New York Times and USA TODAY bestselling author Alice Clayton brings her trademark blend of funny and sexy to this second contemporary romance in the brand-new Hudson Valley series!

Manhattan's It Girl, Natalie Grayson, has it all: she's a hot exec at a leading advertising firm, known industry-wide for her challenging and edgy campaigns. She's got a large circle of friends, a family that loves her dearly, and her dance card is always full with handsome eligible bachelors. What else could a modern gal-about-town wish for? The answer, of course, is…cheese.

Natalie's favorite part of each week is spending Saturday morning at the Union Square Farmer's Market, where she indulges her love of all things triple cream. Her favorite booth also indulges her love of all things handsome. Oscar Mendoza, owner of the Bailey Falls Creamery and purveyor of the finest artisanal cheeses the Hudson Valley has to offer, is tall, dark, mysterious, and a bit oblivious. Or so she thinks. But that doesn't stop Natalie from fantasizing about the size of his, ahem, milk can.

Romance is churning, passion is burning, and something incredible is rising to the top. Could it be…love
---
Signs of You by Emily France
Release Date: 19 July 2016
Since sixteen-year-old Riley Strout lost her mother two years ago, her saving grace has been her quirky little family in the grief support group she joined as a freshman. Jay, Kate, and Noah understand her pain; each lost a loved one, and they've stuck together in spite of their differences, united by tragedies only they understand.

When Riley thinks she spots her mother shopping in a grocery store, she fears she is suffering some sort of post-traumatic stress. Then Jay and Kate report similar experiences. Only Noah hasn't had some kind of vision, which is perhaps why he's become so skeptical and distant.

When Noah disappears, Riley fears she's lost another loved one. As they frantically search for him, she, Kate, and Jay are drawn into the mystery surrounding a relic that belonged to Jay's dead father and contains clues about the afterlife. Riley finds herself wrestling with her feelings for both Noah and Jay—which have become clear only in Noah's absence. If Riley is to help those she loves, and herself, she must set things right with the one she's lost.
---
Torn (A Wicked Saga #2) by Jennifer L. Armentrout
Release Date: 19 July 2016
Torn between duty and survival, nothing can be the same.

Everything Ivy Morgan thought she knew has been turned on its head. After being betrayed and then nearly killed by the Prince of the Fae, she's left bruised and devastated—and with an earth-shattering secret that she must keep at all costs. And if the Order finds out her secret, they'll kill her.

Then there's Ren Owens, the sexy, tattooed Elite member of the Order who has been sharing Ivy's bed and claiming her heart. Their chemistry is smoking hot, but Ivy knows that Ren has always valued his duty to the Order above all else—he could never touch her if he knew the truth. That is, if he let her live at all. Yet how can she live with herself if she lies to him?

But as the Fae Prince begins to close in on Ivy, intent on permanently opening the gates to the Otherworld, Ivy is running out of options. If she doesn't figure out who she can trust—and fast—it's not only her heart that will be torn apart, but civilization itself.
---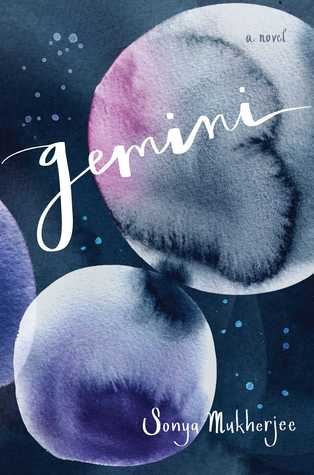 Gemini by Sonya Mukherjee
Release Date:  26 July 2016
In a powerful and daring debut novel, Sonya Mukherjee shares the story of sisters Clara and Hailey, conjoined twins who are learning what it means to be truly extraordinary.

Seventeen-year-old conjoined twins Clara and Hailey have lived in the same small town their entire lives—no one stares at them anymore. But there are cracks in their quiet existence, and they're slowly becoming more apparent. Clara and Hailey are at a crossroads. Clara wants to stay close to home, avoid all attention, and study the night sky. Hailey wants to travel the world, learn from great artists, and dance with mysterious boys. As high school graduation approaches, each twin must untangle her dreams from her sister's, and figure out what it means to be her own person.

Told in alternating perspectives, this unconventional coming-of-age tale shows how dreams can break your heart—but the love between sisters can mend it.
---
P.S. I Like You by Kasie West
Release Date: 26 July 2016
What if the person you were falling for was a total mystery?

While Lily is spacing out in Chemistry one day, she picks up her pencil and scribbles a line from one of her favorite songs on the desk. The next day, someone else has written back to her on the desk! Soon enough Lily and the mystery student are exchanging notes, and lyrics, and even sharing secrets. When Lily finds out that her anonymous pen pal is a guy, she's flustered — and kind of feels like she's falling for him. She and her best friend set out to unravel the identity of the letter writer — but when the truth is revealed, the guy is the LAST person Lily could have ever imagined it to be. Now that Lily knows the truth, can she untangle her feelings and gather the courage to listen to her heart?

From beloved author Kasie West (The Distance Between Us) comes an utterly charming story about mixed messages, missed connections, and the magic of good old-fashioned secret admirer notes.