Hi lovelies! So, I have a new feature here on the blog which is – Anticipated Releases – This will go live every 25th of the month showing you guys my most anticipated releases for the next month to come.
A lot of awesome books are set to be released for the month of May 2016. I actually had a hard time choosing which books to put up here. I tried my best to just trim it down to ten books. Hah! I know, ten books are still a lot but they are all excitingly good and I can't wait to read them.
You may also notice that majority of them are contemporary but since it's already summer here in Manila, those books are just in time for our season. 😉 So without further adieu, here are my anticipated reads for May 2016: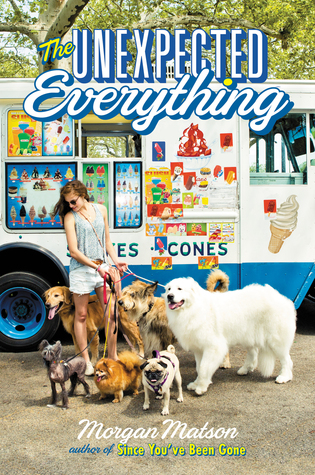 The Unexpected Everything by Morgan Matson
Release Date: 03 May 2016
Andie had it all planned out.

When you are a politician's daughter who's pretty much raised yourself, you learn everything can be planned or spun, or both. Especially your future.

Important internship? Check.

Amazing friends? Check.

Guys? Check (as long as we're talking no more than three weeks)

But that was before the scandal. Before having to be in the same house with her dad. Before walking an insane number of dogs. That was before Clark and those few months that might change her whole life.

Because here's the thing – if everything's planned out, you can never find the unexpected.

And where's the fun in that?
---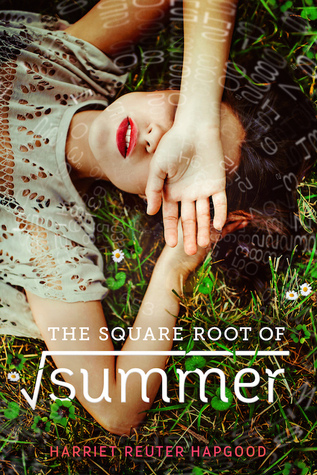 The Square Root of Summer by Harriet Reuter Hapgood
Release Date: 03 May 2016
This is what it means to love someone. This is what it means to grieve someone. It's a little bit like a black hole. It's a little bit like infinity.

Gottie H. Oppenheimer is losing time. Literally. When the fabric of the universe around her seaside town begins to fray, she's hurtled through wormholes to her past:

To last summer, when her grandfather Grey died. To the afternoon she fell in love with Jason, who wouldn't even hold her hand at the funeral. To the day her best friend Thomas moved away and left her behind with a scar on her hand and a black hole in her memory.

Although Grey is still gone, Jason and Thomas are back, and Gottie's past, present, and future are about to collide—and someone's heart is about to be broken.
---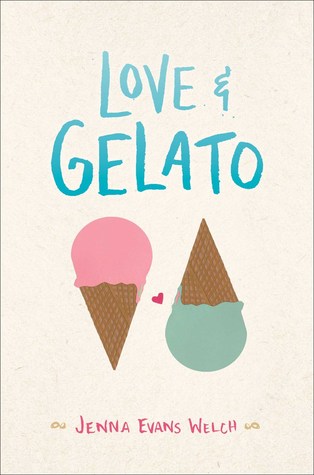 Love & Gelato by Jenna Evans Welch
Release Date: 03 May 2016
Lina is spending the summer in Tuscany, but she isn't in the mood for Italy's famous sunshine and fairy-tale landscape. She's only there because it was her mother's dying wish that she get to know her father. But what kind of father isn't around for sixteen years? All Lina wants to do is get back home.

But then Lina is given a journal that her mom had kept when she lived in Italy. Suddenly Lina's uncovering a magical world of secret romances, art, and hidden bakeries. A world that inspires Lina, along with the ever-so-charming Ren, to follow in her mother's footsteps and unearth a secret that has been kept from Lina for far too long. It's a secret that will change everything she knew about her mother, her father—and even herself.

People come to Italy for love and gelato, someone tells her, but sometimes they discover much more.
---
This Is My Brain on Boys by Sarah Strohmeyer
Release Date: 10 May 2016
Addie Emerson doesn't believe in love, at least for herself. A straightlaced, brilliant girl, she's more interested in getting an A than falling in love. But Addie is determined to prove the science of love—because Addie Emerson does believe in science.

Science tells her that "love" is nothing more than the brain's state under the influence of certain chemicals. And by artificially stimulating those chemicals, the brain can totally be tricked into falling in love. So Addie decides to apply that knowledge—and make her classmates fall in love—to win the coveted Athenian Award for Science in her elite private school. One way to speed up the process—adrenaline—she'll put her classmates in dangerous, high-risk situations . . . and research the fallout.

But a mysterious new guy keeps messing with her plans. And she kind of can't stop thinking about his gorgeous brown eyes. With backstabbing competitors—including her former lab partner, the preppy, wealthier-than-thou Dex—and more than one pair of star-crossed lovers—can Addie manage to salvage her experiment and win the Athenian? And what happens if she does the unthinkable—and falls in love?
---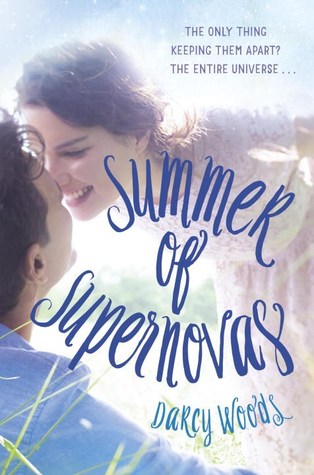 Summer of Supernovas by Darcy Woods
Release Date: 10 May 2016
Fans of Jennifer E. Smith and Jenny Han will fall in love with this heartfelt and humor-laced debut following one girl's race to find the guy of her cosmic dreams.

When zodiac-obsessed teen Wilamena Carlisle discovers a planetary alignment that won't repeat for a decade, she's forced to tackle her greatest astrological fear: The Fifth House—relationships and love.

But when Wil falls for a sensitive guitar player hailing from the wrong side of the astrology chart, she must decide whether a cosmically doomed love is worth rejecting her dead mother's legacy and the very system she's faithfully followed through a lifetime of unfailing belief.
---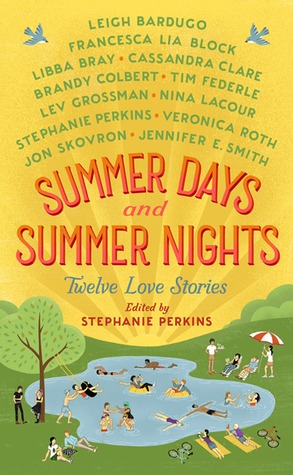 Summer Days & Summer Nights: Twelve Love Stories by Stephanie Perkins (Editor)
Release Date: 17 May 2016
Maybe it's the long, lazy days, or maybe it's the heat making everyone a little bit crazy. Whatever the reason, summer is the perfect time for love to bloom. Summer Days & Summer Nights: Twelve Love Stories, written by twelve bestselling young adult writers and edited by the international bestselling author Stephanie Perkins, will have you dreaming of sunset strolls by the lake. So set out your beach chair and grab your sunglasses. You have twelve reasons this summer to soak up the sun and fall in love.

Featuring stories by Leigh Bardugo, Francesca Lia Block, Libba Bray, Cassandra Clare, Brandy Colbert, Tim Federle, Lev Grossman, Nina LaCour, Stephanie Perkins, Veronica Roth, Jon Skovron, and Jennifer E. Smith.
---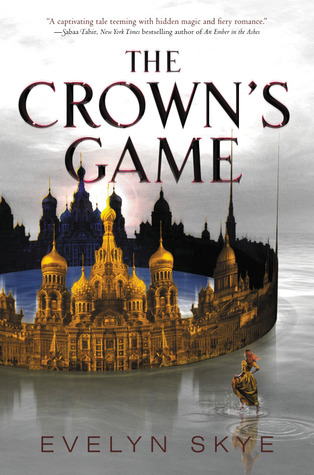 The Crown's Game (The Crown's Game #1) by Evelyn Skye
Release Date: 17 May 2016
Vika Andreyeva can summon the snow and turn ash into gold. Nikolai Karimov can see through walls and conjure bridges out of thin air. They are enchanters—the only two in Russia—and with the Ottoman Empire and the Kazakhs threatening, the Tsar needs a powerful enchanter by his side.

And so he initiates the Crown's Game, an ancient duel of magical skill—the greatest test an enchanter will ever know. The victor becomes the Imperial Enchanter and the Tsar's most respected adviser. The defeated is sentenced to death.

Raised on tiny Ovchinin Island her whole life, Vika is eager for the chance to show off her talent in the grand capital of Saint Petersburg. But can she kill another enchanter—even when his magic calls to her like nothing else ever has?

For Nikolai, an orphan, the Crown's Game is the chance of a lifetime. But his deadly opponent is a force to be reckoned with—beautiful, whip smart, imaginative—and he can't stop thinking about her.

And when Pasha, Nikolai's best friend and heir to the throne, also starts to fall for the mysterious enchantress, Nikolai must defeat the girl they both love… or be killed himself.

As long-buried secrets emerge, threatening the future of the empire, it becomes dangerously clear… the Crown's Game is not one to lose.
---
Girl Against the Universe by Paula Stokes
Release Date: 17 May 2016
Maguire is bad luck.

No matter how many charms she buys off the internet or good luck rituals she performs each morning, horrible things happen when Maguire is around. Like that time the rollercoaster jumped off its tracks. Or the time the house next door caught on fire. Or that time her brother, father, and uncle were all killed in a car crash—and Maguire walked away with barely a scratch.

It's safest for Maguire to hide out in her room, where she can cause less damage and avoid meeting new people who she could hurt. But then she meets Jordy, an aspiring tennis star. Jordy is confident, talented, and lucky, and he's convinced he can help Maguire break her unlucky streak. Maguire knows that the best thing she can do for Jordy is to stay away. But it turns out staying away is harder than she thought.

From author Paula Stokes comes a funny and poignant novel about accepting the past, embracing the future, and learning to make your own luck.
---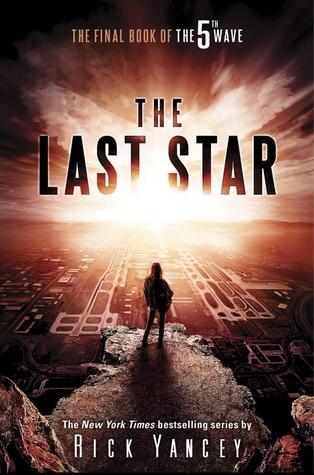 The Last Star (The 5th Wave #3) by Rick Yancey
Release Date: 24 May 2016
We're here, then we're gone, and that was true before they came. That's always been true. The Others didn't invent death; they just perfected it. Gave death a face to put back in our face, because they knew that was the only way to crush us. It won't end on any continent or ocean, no mountain or plain, jungle or desert. It will end where it began, where it had been from the beginning, on the battlefield of the last beating human heart.

Master storyteller Rick Yancey invokes triumph, loss, and unrelenting action as the fate of the planet is decided in the conclusion to this epic series.
---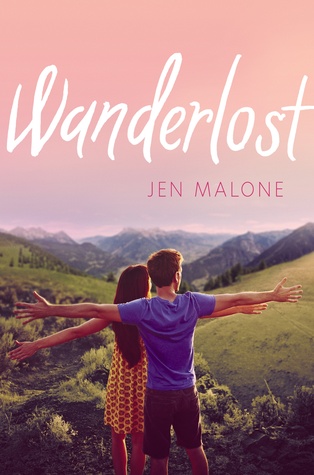 Wanderlost by Jen Malone
Release Date: 31 May 2016
Not all those who wander are lost, but Aubree Sadler most definitely is on this novel's whirlwind trip through Europe.

Aubree can't think of a better place to be than in perfectly boring Ohio, and she's ready for a relaxing summer. But when her older sister, Elizabeth, gets into real trouble, Aubree is talked into taking over Elizabeth's summer job, leading a group of senior citizens on a bus tour through Europe.

Aubree doesn't even make it to the first stop in Amsterdam before their perfect plan begins unraveling, leaving her with no phone, no carefully prepared binder full of helpful facts, and an unexpected guest: the tour company owner's son, Sam. Considering she's pretending to be Elizabeth, she absolutely shouldn't fall for him, but she can't help it, especially with the most romantic European cities as the backdrop for their love story.

But her relationship with Sam is threatening to ruin her relationship with her sister, and she feels like she's letting both of them down. Aubree knows this trip may show her who she really is—she just hopes she likes where she ends up.
You, what are your anticipated releases for the next month? I'm interested to know. 🙂