Hey Lovelies! For a couple of days now, I'm in search for something new to put up here on the blog and I happily stumble and discover Bookish Tags. I discovered that there are several types and topics that can be done for these bookish tags and I'm so excited. Yay!
A few weeks ago,  Annika from Hiding Books did a Get To Know Me Tag. I find the content interesting and decided why not do one , right? And even though I was not tagged directly to do it, I might as well do it. 😉 So here we go.
VITAL STATS
Name : Karla Mae
Nicknames: People simply call me Karla. Close friends call me Karmina or Karla Mae. While family and relatives all call me Mae.
Birthday: May 08!
Star Sign: The sign of the Bull – Taurus.
Occupation: I'm a travel agent by day and a  superhero at night.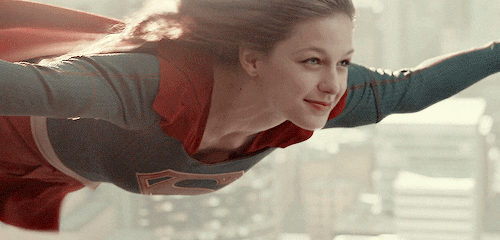 ---
APPEARANCE
Hair color: Boring Plain Black. I did tip-dyed my hair 2 years ago but to lazy to have it maintained so I cut it up.
Hair length: Uhm. Mid-length? Shoulder length.
Eye color: Black as well. Like my hair.
Best Feature: I really dunno? Haha.
Braces: None. I'm good.
Piercings: Normal ear piercings. The ones on the lobe.
Tattoos: None yet. But I promised myself I need to have one before I turn 28 and that's like 5 years more to go. 5 more years to gather more courage. But I'm so excited.
---
FIRSTS
Best Friend: I remember being friends at kindergarten with this girl names Danika. We became best friends during one of the school activities where I played Rapunzel and she's Cinderella.
Award: I CANT REMEMBER. 😦
Sport: Not really into sports since I'm a little girl. Haha.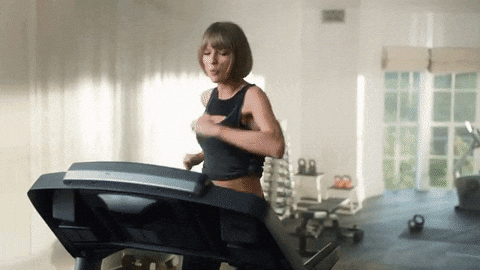 Real Holiday: We usually go to the province every summer and that is our family's yearly holiday. However, 2 years ago I was able to visit the beautiful country of Japan, I started in Osaka which is a very lively city and flew all the way to the northernmost part of Japan which is Hokkaido where I did get to visit a ski resort, My trip ended in Japan's capital city Tokyo. It was  a fun-filled experience.
Concert: It was THE CLIKFIVE! I was with my bestfriend on 6th grade. And until today, Jenny was still actually one of my jams. 😉
---
FAVORITES
Film: Titanic is a classic favorite of mine. Rom-coms are also my thing – Leap Year and When In Rome are some of my all-time faves.
TV Show: Mr  Robot, Sherlock, 2 Broke Girls, New Girl, Beauty and the Beast
Color: Purple is my all-time favorite but lately I'm so into dark/navy blue.
Song: I love Taylor Swift. But Don't Let Me Down by The Chainsmokers is the song stuck on my hear right now.
Restaurant: The Old Spaghetti House and Shrimp Shack here in Manila are must try!

Books: Hardest question ever. Too many to mention I guess. But here's my Goodreads Favorites Shelf to name a few.
Shoes: Good old pair of Chuck Taylors.
---
CURRENTLY
Feeling: Happy! Because blog post ideas are raining and I'm listening to Backstreet Boys.
Single or Taken: Single. By Choice. Happy and not yet ready. But you can wait. Or not.
Eating: Will go to the kitchen in awhile and get something to munch on.
Thinking About: The food that I'll be getting in the kitchen in awhile. After I drafted this post. Haha.
Watching: I'm re-watching 2 Broke Girls and I'm currently on Season 2.
Wearing: Tank Top and Pajama Pants. The weather is hot but bearable now.
---
FUTURE
Want Children: Sure why not? 2 would be good – a girl and boy. I'm an only-child and it's not that I'm unhappy about it but I wanted my future child/children to have someone other than the parents. Having a sibling is still different right?
Want to be Married: Sure. If its Ryan Gosling. Haha. I'm dreaming. Let me dream.

Careers in Mind: I actually don't know yet. I love what I'm doing right now as a travel agent. It's stressful and intoxicating but I enjoy it and I love it.
Where You Want To Live: I love The Philippines. But if not here I would surely want to live in the USA. I always have this American Dream and I'm really keeping all my fingers crossed that I'll reach that dream someday.
---
DO YOU BELIEVE IN…
God: Yes.
Miracles: Yes. Just trust God.
Love at First Sight: In stories, maybe and yes. But irl, not really. I'll believe it when in happens to me.

Ghosts: YEP. Maybe.
Aliens: Eh not really. But again, maybe.
Soul Mates: Yep.
Heaven: Yes.
Hell: Maybe????
Kissing on the First Date: Sure why not, if you feel like it and the chemistry and the moment feels right.
Yourself: I try as much as I can.
---
So, that's it. Those were fun and interesting questions to answered. Plus, I enjoyed looking for gif's to incorporate with the post. If you reach this part, thank you so much for taking time in reading my own Get To Know Me Tag.
I won't be tagging anyone specifally to do this tag but I'll appreciate if you can lemme know if you also did this so I can visit your page and get to know you more. Because I would love to get to know you as well!